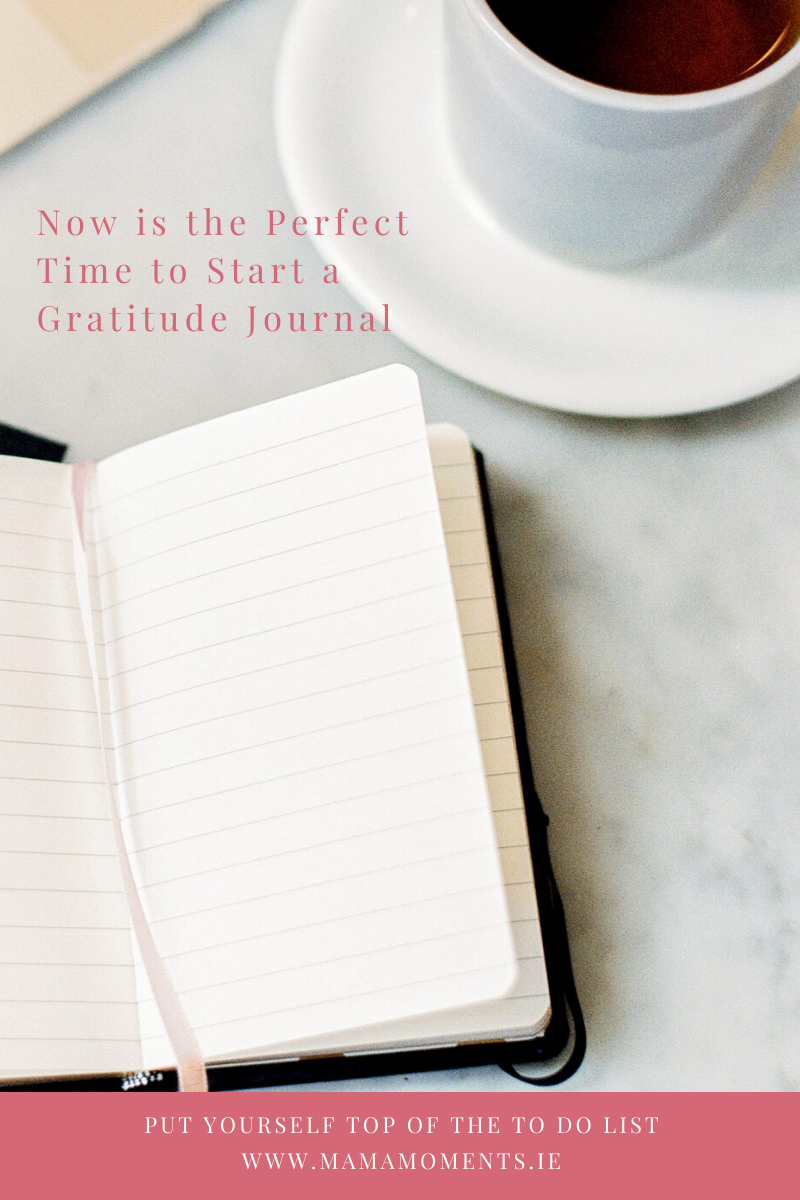 How can we find our happy in a world thrown so disastrously into chaos? In the early days of lockdown it may have seemed as though we had little to be grateful for during those long and difficult days. As time went on, and especially now as the new normal has filtered into our lives, we have learnt a lot about finding our happy and being grateful for what we have.
It has been a gracious period allowing us to show our thanks to the world around us from sharing our appreciation for the front-line workers, to being grateful for the friends we longed to see and the family we yearned to hug. We became more indebted to the open spaces so close to home, the forests, the waterways, and the hidden spaces in our own gardens. Gratitude plays a huge part in helping our hearts and heads grow.
Now, more than ever, is the perfect time to continue on a path of gratefulness but what exactly is gratitude?
What is Gratitude?
Gratitude is essentially about being thankful but more importantly it's about being aware and appreciative of the things in our lives which we may ordinarily dismiss. It helps us to figure out what we are happy about, and to reflect in a way which helps us to understand what is important to us, and how we can grow with that gratitude. It is about appreciating what we have without looking for more, bigger, better, or different.
What is a Gratitude Journal?
Sometimes we can lose track of all we have to be appreciative of. We soar on by, day to day, forgetting to be mindful of the minutes that tick on. And that's ok. Life is busy. Not many of us have the chance to pause and think about the love, beauty, courage, and strength around us. It takes a little effort to express gratitude in a way for it to affect us routinely and positively.
That's where journaling comes in. An easy and simple way to be mindful. By keeping a gratitude journal, we can reflect and recognise these things which we sometimes easily let slip by. This daily mindfulness exercise will encourage more happiness and joy in your life and change your mindset from a negative to a positive. All you need is a pen and paper. But how can keeping a journal about all the things we're grateful for help us?
Benefits of a Gratitude Journal
Reflecting on our days is key to maintaining a level of happiness. Finding the good helps to shift our mindset into routinely finding the positive on even those hard days, which really is a skill in itself!
The problem with practicing gratitude is that there are many obstacles in our daily lives which hinder us from pausing and being grateful. From anxiety, stress, comparing ourselves to others and the daily tiring grind of life itself. If we stay in this exhausted, distracted mindset and veer past appreciating our lives, we're losing out on the opportunity to fill our happiness cup.
When we are grateful, we are happier, we live intentionally by choosing those things which make us happy. It is almost as simple as that. Here comes the science bit!
The Science Behind Gratitude
Gratitude comes from within us, as we search out the meaning and understanding of our days in a way where we appreciate what we have and what we do. The science behind gratitude tells us that being grateful, appreciative, and thankful in our lives can distinctly change our brain patterns. Studies have shown that the pre-frontal cortex lights up like a rainbow with activity when we show gratitude. And working this part of the brain is vital for decision making, expressing our personalities, and orchestrating our thoughts, dreams, and ideas. Gratitude is good for our brains which in turn is good for our minds!
It teaches us to let go of negative emotions which may stall us such as envy or worry. It has the benefit of stamping out depression, enhancing our mental welfare, positively impacting our sleep, and improving our confidence as we see new and encouraging patterns emerge in our daily lives. It pushes us past negative boundaries towards being resilient, in the moment, being present and mindful while encouraging us not to take anything for granted. It's a little positivity motivator and it's there for you right now.  
How to get started!
Keeping a journal is not as time-consuming or as cumbersome as you may think. In fact, you can dedicate as little as five minutes of your week to maintaining a gratitude journal. It is not a chore and will more than likely become a ritual you will savour and enjoy.
The key to a gratitude journaling is writing it down.
To start, you only need pen and paper. For those who ordinarily journal, you will be used to putting pen to paper and know the incredible array of stunning notebooks, journals, and paperbacks illustrated, designed, and curated to encourage a positive mind frame. Choose what best suits you and your personality.
Then all you have to do is write. Start off weekly and gradually you can add more days to your journaling if you like. It is up to you how often you pick up your book. What is important is making it a routine, a tradition to unwind your week or your day. Uncover five things you are grateful for from your week or your day and list them. A single sentence, a paragraph, one word sometimes, as much or as little as you like. It doesn't have to be ground-breaking but rather something you are grateful for. It could be that coffee you had at 2pm or standing under the shower for two minutes. The point is to build your gratitude stores and to pay attention to what we may ordinarily miss in life.