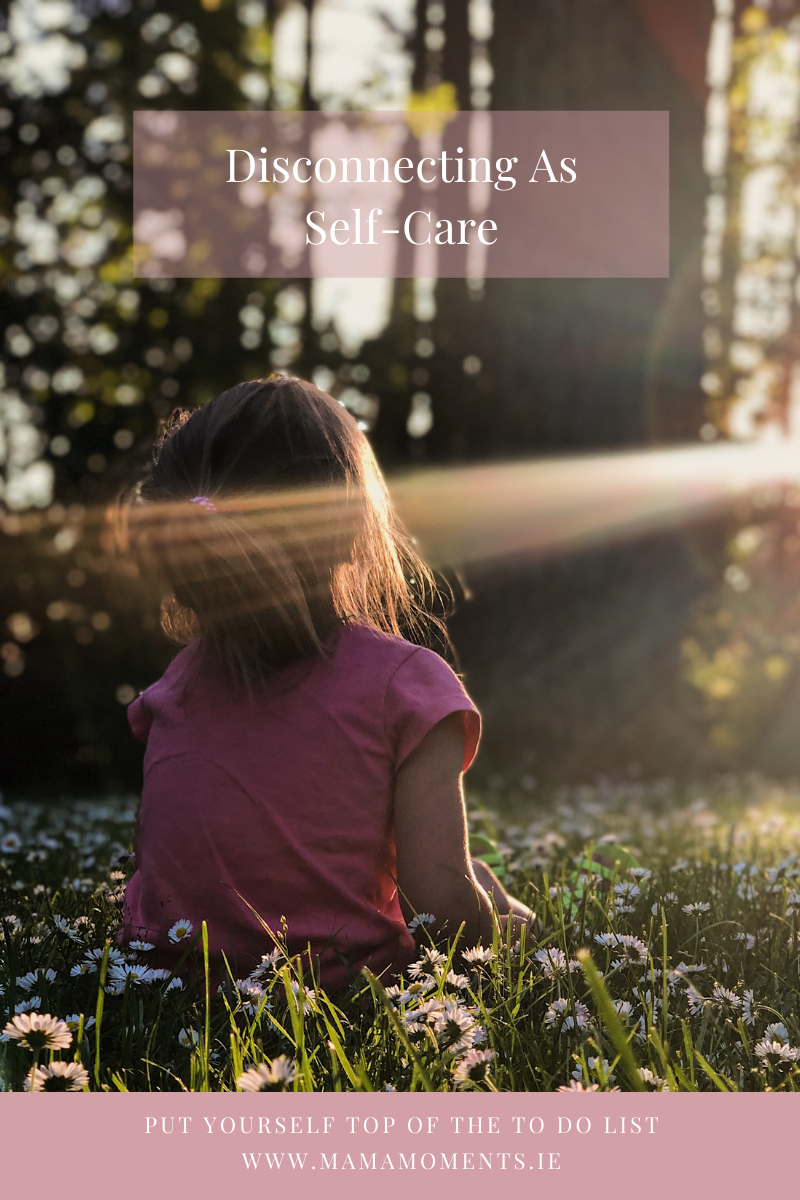 Learning what we can and can't control is a big part of finding calm in our lives. We live in a world that is constant, explicit, and fast. The world may very well be spinning in the opposite direction we would like to go in, and yet we run, pushing against the current, exhausting ourselves. There is so much out of our control in this always-on, always moving, constantly spinning world. Slowing down and disconnecting ourselves from the fast pulse of society is a must; in fact, a digital detox is a hidden part of excellent self-care.
How can we genuinely look inward toward ourselves and our family life when everything else is desperately trying to find its way into our lives? From advertising, the inability to switch off from work, the constant onslaught of media, the news, to the extra and all-encompassing voices of the online world, it isn't easy to simply be. Yet, we have to learn to listen to ourselves to tune out and tune in to what's important to us personally and individually. So let me tell you why disconnecting has an incredible way of resetting our priortities, minds, and lives.
Rewiring Our Heads
When we practice self-care, we are taking time to care for ourselves expressly. For example, it could be actively looking after our health by booking that check-up; taking a solo walk to breathe in the sea air and hear our thoughts; to read a book and escape into another world for a while, or organising a practical meal plan for the month so mealtimes are easier. Whatever self-care means to you, the essence of it is to put yourself first and do something that vigorously benefits you, whether in mind, body, or spirit.
And yet, the world has the potential to continually bombard us as we seek out these moments of self-care. By tuning out the world, we have the opportunity to rewire our heads, but we can only do this when we disconnect and tune in to ourselves. Unplugging from screens, social media, the news, phone calls, text messages, scrolling, or online shopping gives us that chance to focus on what we want and need to do in life. We are filtering out all of that white noise that takes up so much of our attention.
Try unplugging for a weekend and notice if anything changes for you. Do you feel calmer? More at peace? Has your concentration improved, and do you feel happier? Do you feel refreshed? Regular breaks from screens and social media can actively rewire our minds to be more productive, comfortable, and connected to ourselves.
Focusing on Self-Care
By disconnecting, we give ourselves time. Studies have suggested we spend ten hours or more connected to a device, whether a laptop or a phone. It gives us little time to divert our attention elsewhere. When we turn all of this off, we have the opportunity to refocus our energies. And where better for those energies to go than to our self-care. When we're glued to the online world, we struggle to find the space to think about or pursue self-care actively. But then we disconnect, et voila, the time and headspace become prime real estate to focus on what we may need.
In Tune With You
By giving ourselves the chance to focus on self-care, we learn to listen to ourselves again without the onslaught of social media telling us what we should or shouldn't do. At best, the online world can be pretty condescending, but it has become a stringent part of life, and many of us have trouble disconnecting from it. It's become a norm to hear the opinions and platitudes of online influencers. Unfortunately, the more we hear, the more we are unknowingly manipulated to listen.
The lesson here is to learn how to disconnect and drown out these voices to become more in tune with you and your needs and not what someone else says you need. Instead, become familiar with what you need to fill your cup on a daily, weekly, or monthly basis.
Social Media Triggers
And so we come to those triggers of social media and the online world, which can have a terrifyingly tight grip on our lives. A trigger is something that affects your emotional state to cause stress, anxiety, or overwhelm. Social media is littered with triggers because we can not tune it all out as we scroll. It affects how we see ourselves, what we believe we should do, and filters its way in without us even knowing.
When we disconnect from social media, even for a day at a time, we can notice these triggers a lot easier. By taking a break, we live without the manipulation of the online world. However, as soon as we hop back on, we may notice the hostile rhetoric, the harmful messages, and even the toxic positivity. So, if you see you are triggered when scrolling through your feed, take a step back and withdraw. This disconnection is powerful for your self-care.
Disconnecting for Connection
And finally, disconnecting gives us the chance to truly connect, not only with ourselves but with those closest to us – our friends and family who may also benefit from disconnecting. Being present is an integral part of being human, and we can't be present when we are tuned into every ping and notification from our phones. The online world absorbs our time and attention. Wouldn't it be better to give that time to ourselves and connect with our family, friends, and ourselves?