Despite Storm Barra's best efforts, all the December boxes have been shipped and I was thrilled to already receive some messages from people saying how much they are loving it!
"Soap smells amazing and delighted to have opened it coz hung the soap up on tree" - Fiona
"Beautiful box!!! Could smell the goodies before I opened it" - Jessica
The products included in The Christmas Box were carefully chosen for the season, to help you relax and look after yourself during these winter months, and to encourage to you make yourself a priority in 2022.

There are four products all from small Irish businesses which have never before featured in a Mama Moments box before, and one special Mama Moments product.
Keeping reading to find out more ...
Mama Moments Self Care Planner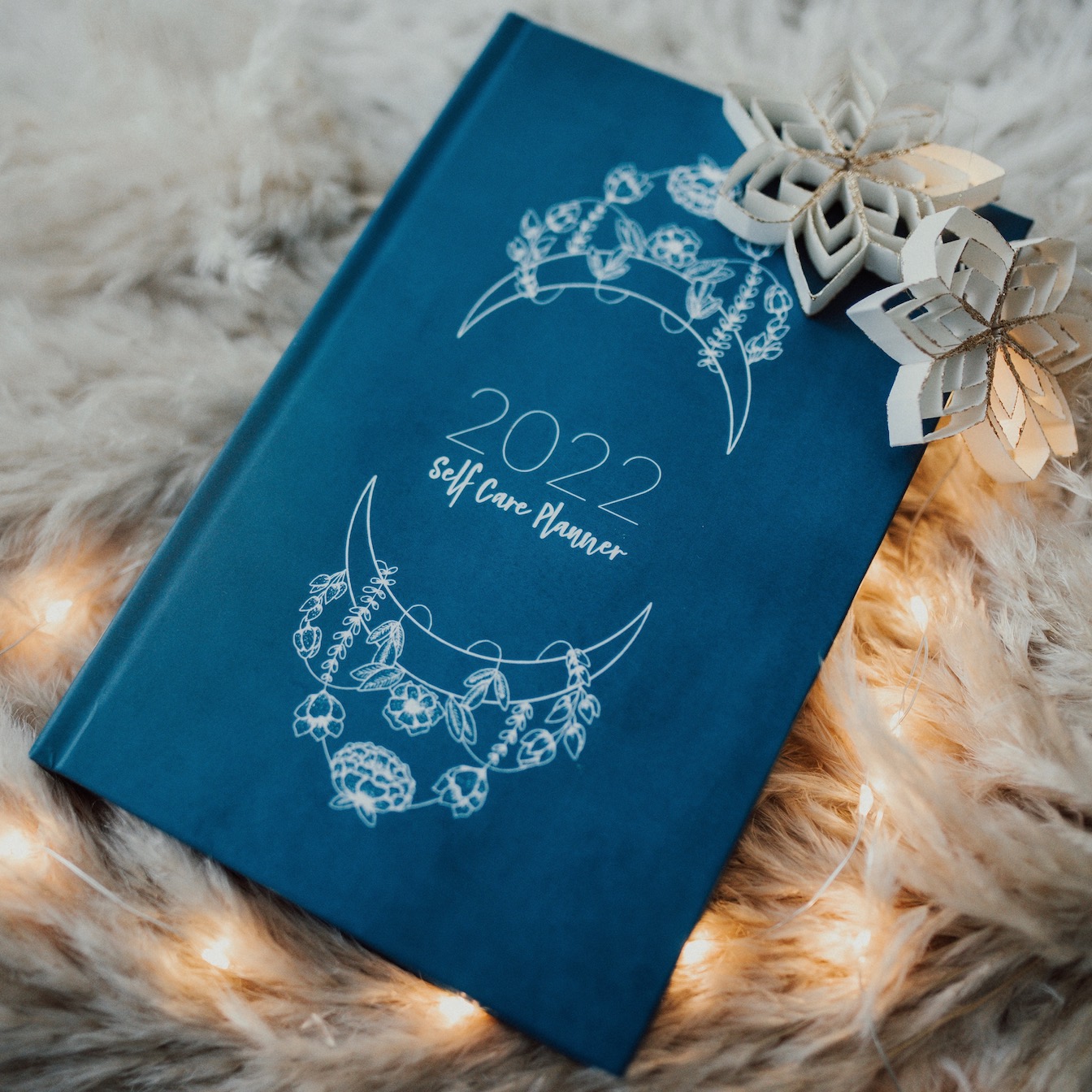 The first product is of course the Mama Moments 2022 Planner! Now in its 4th year (!!) this has become a cult item with loyal fans eagerly awaiting its arrival each year. I only print a certain amount of these and they always sell out so when they are gone, they are gone!

The Mama Moments 2022 Planner really has everything you could want in a planner from weekly planning sections (including habit tracker, period tracker, meal planner, notes & favourite memory of the week sections), as well as personal development and self care pages (including monthly planning & reflection pages, quarterly planning & reflection pages, word of the year & self care ideas, and lots more).

You can see a full flick through of the inside on this video or a quick highlights reel here.

The look and feel of my Mama Moments products are very important to me so this has been designed and printed with the utmost attention to detail - hard back book, novel sized, luxury black end pages and high quality paper - it feels so gorgeous in your hands!!

Buy now on it's own here - it makes the perfect Christmas gift 😉
Janni Bars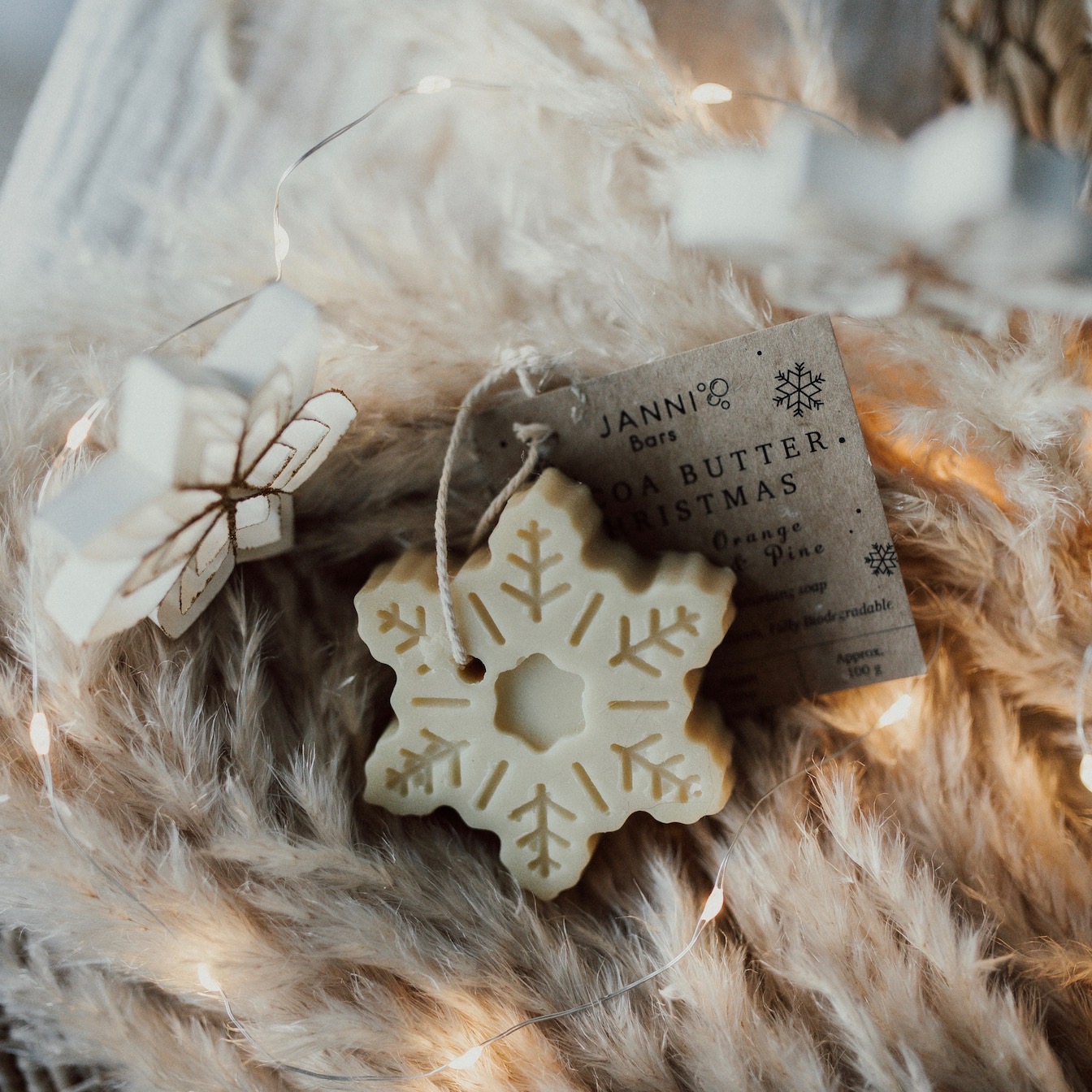 How cute is this Snowflake Soap? I adore this Janni Bar soap and I've already heard from some subscribers that it's already hanging on their tree! Made with cocoa butter this is an incredibly nourishing soap, and with scents of cocoa, orange, cinneamon & pine it is the perfect festive soap!

Ideal as a stocking filler, teacher gift, grandparents gift, Christmas tree decoration or just as the perfect mood setter!

Based in Co. Kildare, all Janni Bars are handmade, the soaps are cold processed and left to cure for four weeks. All products are palm oil free and never tested on animals. The bars are free from parabens, silicones, SLS and other nastiness as well as being 100% biodegradable.

Buy now from the website.
Earthly Candle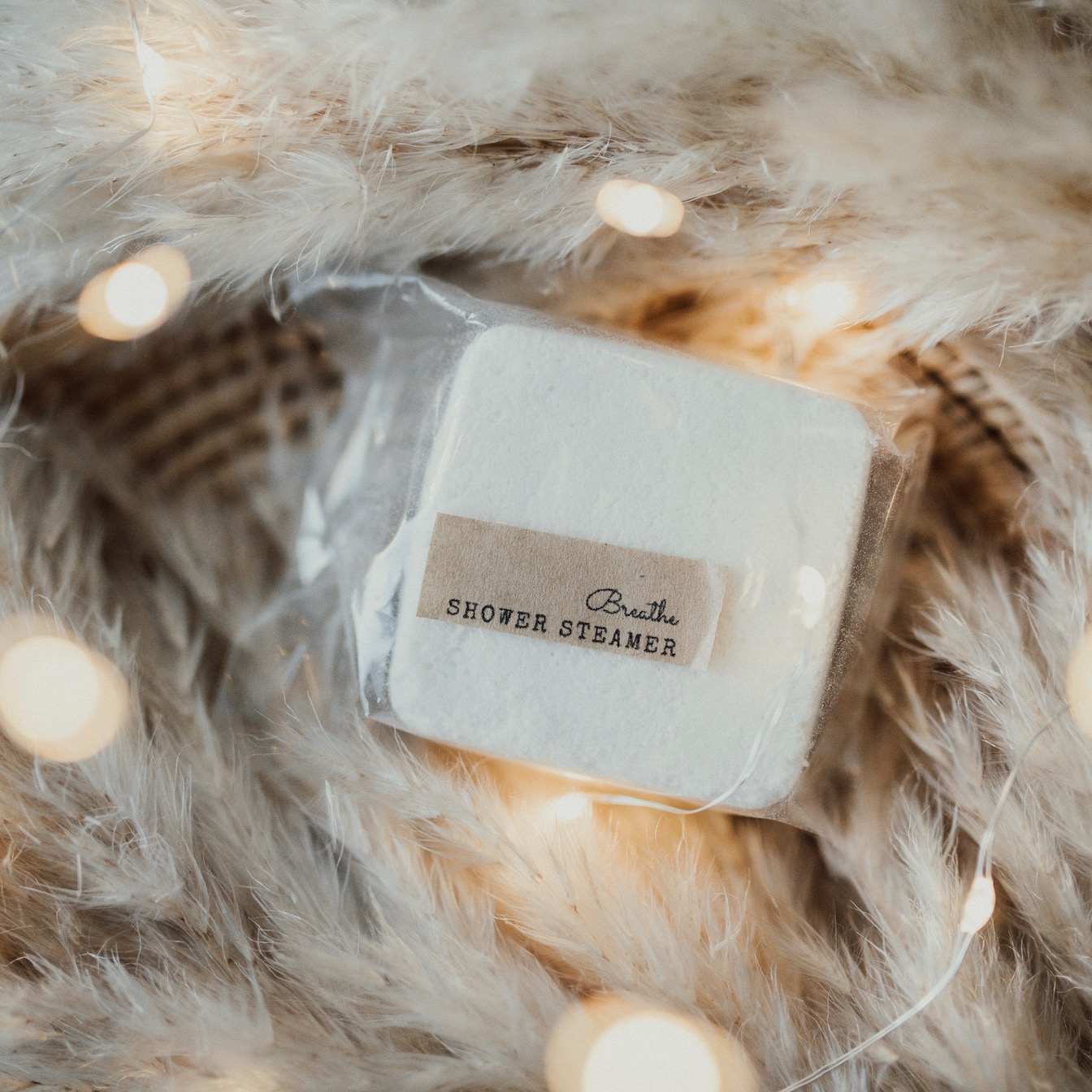 This shower steamer is incredible!

Maddie sent me a sample to try and I first tried it when I had a really bad headcold and it completely cleared all my sinuses and I could finally breath for the first time in days! It was also a lifesaver when my daughter had croup recently.

A great addition to your self care this winter (and I've already had DMs saying how incredible the smell is!!).

Buy now from the website.
Literary Lip Balms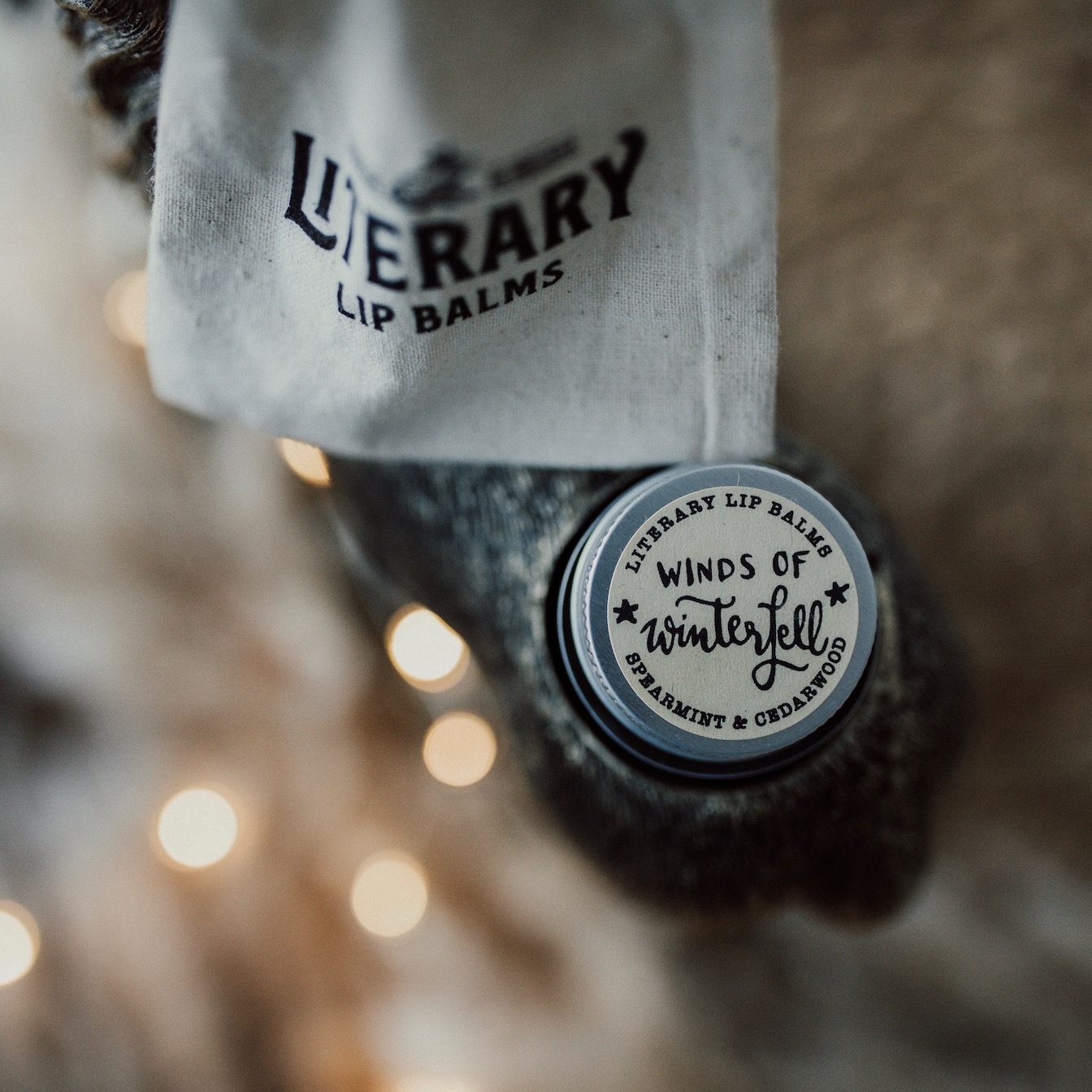 An avid book reader, I fell in love with the idea behind Literary Lipbalms when I came across them! And with a blend of pine, juniper and cedarwood that sings of cold nights and frosty mornings, layered with the icy notes of spearmint, Winds of Winterfell was the perfect lipbalm to include in The Christmas Box.

Several of you have bulk ordered this incredible lipbalm (which comes in a gorgeous cotton bag) for creche and teacher gifts!

Buy now from the website.
Exploding Tree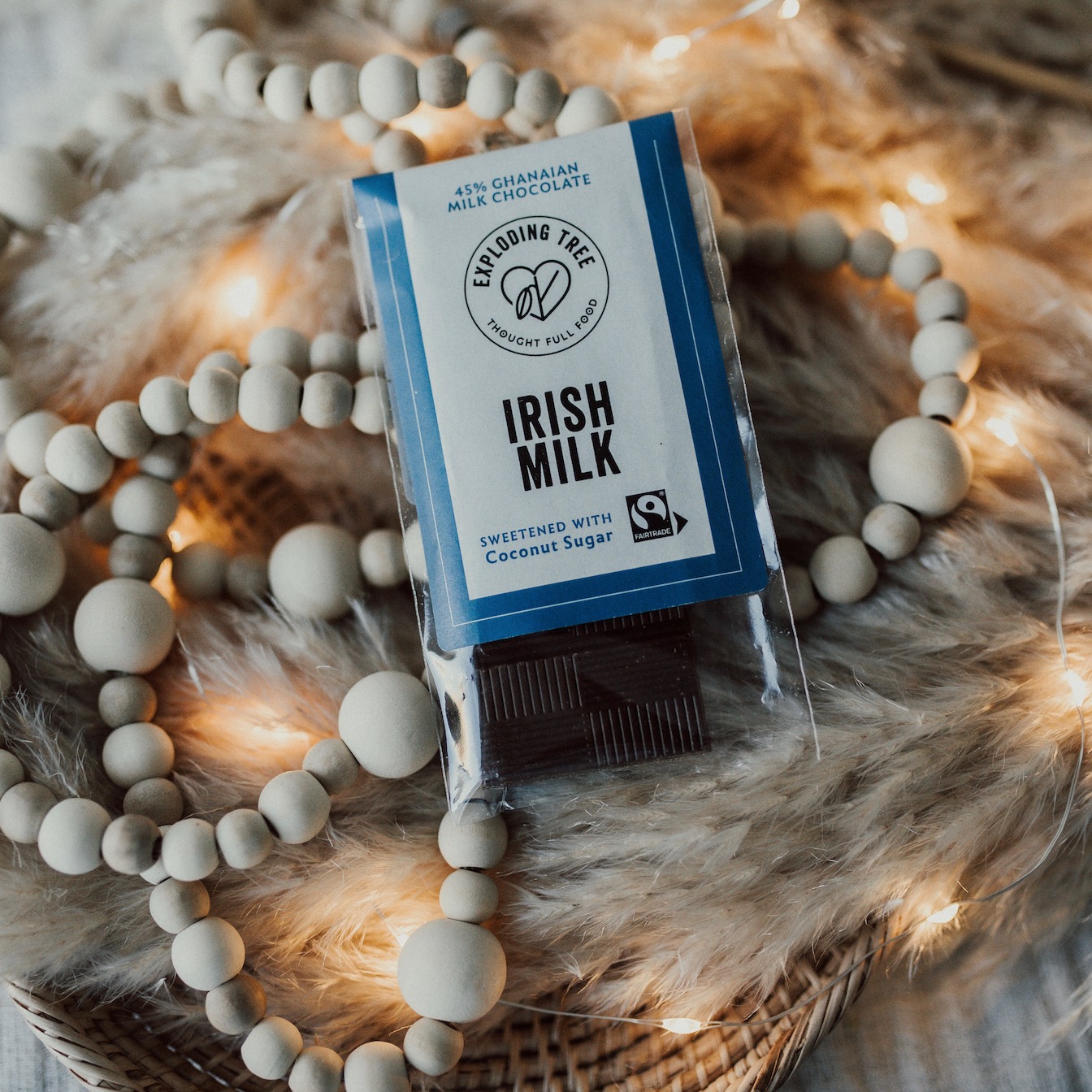 It wouldn't be a Christmas Box without a little treat!

This is perfect mini treat to enjoy curled up with a cup of tea on the couch. If you like milk chocolate you will love this 25g bar of Irish milk chocolate by Exploding Tree in Cork. It's absolutely delicious!

Buy now from the website.
The Christmas Box sells out every year and is hugely popular as a gift with women requesting it from their own partners, children or parents ... or indeed giving it to their besties, sisters, neighbours or their own mothers!
This is the perfect gift for a mama of any age.
If you want to give the gift that keeps on giving, subscribe now and a brand new Mama Moments box will arrive every two months!