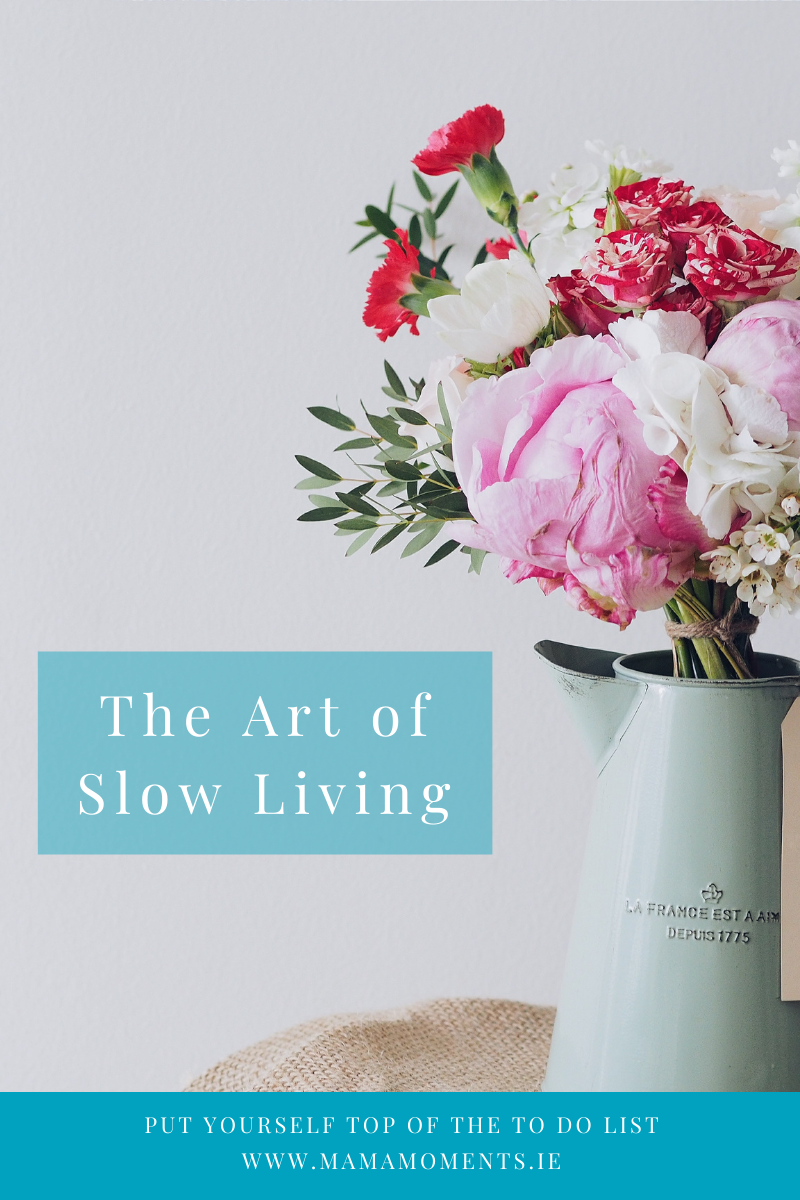 The ebb and flow of our energy is constantly under attack. We've seen this as we've chatted about how we can revitalise our energy, cultivate it, and ultimately protect it in our Energy Series here on the blog. Being perpetually aware of these drains and how we can store our energy in this once again increasingly busy life as the world reopens means we need to be more proactive in nurturing our energy. In many ways, there is one simple answer to this. Slow Living.
Throughout the last year, many of us have had a renewed sense of purpose, new priorities and demands and certainly a new approach to our lives. What was once important has been replaced with more natural, honest, and necessary elements such as close relationships, respect for our planet, and being true to ourselves, being kind, more accepting of others, and more mindful.
We have, after all, been challenged in a manner which has made us grow in ways we never expected. Rekindling this connection with ourselves and the world around us, has made us more open and thoughtful. In many ways we have embraced elements of slow living without knowing it.
What is Slow Living?
Slow living is a concept which came to the fore in recent years. It essentially encapsulates the idea of living in a more balanced and meaningful way. Reconnecting with our inner selves, our priorities, and natural energy. Slowing our pace of life in all aspects including how we eat, what we wear, what we do and how we connect with the world around us.
We live in an incredibly fast world with industries that rarely consider how they affect us and everything around us. We need, and want everything to be done quicker, faster, as we live in a now, now, now society. As with anything done in life at such a fast pace, corners are cut and there are always casualties in the process, be it cheap labour, environmental factors, or inequalities.
Slow living encourages us to recognise everything around us. It teaches us to be mindful, to connect and reflect on what we have and change our mindset towards optimism, confidence, and change.
How Can I Live a Slower Life?
Slow living inspires us to make a conscious effort with the choices we make. It is not simply about taking a slower pace but rather being mindful of what we choose and with the choices we make which not only positively affect us but the world around us too. We can structure our lives around having significant meaning, purposeful intent, and a holistic sense of well-being. Where can we start with slow living?
Embrace Change
First of all, embrace the idea of slow living. Recognise how meaningful it is to make a choice based on what we need rather than what we want. There are various elements to slow living, but you should decide on the elements which have meaning to you and your family. Why you wish to live a more meaningful life and how you can do it. Without embracing this kind of change, we often fall back into old, natural habits.
Less Is More
Slow living emphasises a less is more approach. When it comes to what we have, we have the opportunity to cherish the items we have and use them more, without feeling the need to buy anything else unnecessarily. Think about whether our children need more toys, or whether we can buy their clothes at second-hand shops instead of fast fashion outlets. We often buy without thinking because we want new things, but slow living asks us to truly question whether they are necessary.
Be More Present
Slow living gives us the opportunity to be more in tune with those close to us and with our environment. It encourages us to be more mindful of the open spaces available to us, the natural environments on our doorsteps and our ability to ground ourselves. Be more present with our loved ones as we spend more time with them rather than being distracted by outside influences.
Disconnect
We often talk about disconnecting to reconnect. This is a core aspect of slow living. We become so consumed by our online lives that we often miss what is right in front of us. Our family and friends are deserving of our full attention and slow living asks us to embrace those moments. Social media has a damaging effect on our brains and even a temporary break from the screen can change our brain patterns. Be conscious of the effect the online world has on our lives and take a step back to truly embrace slow living.
Be Purposeful with your Actions
We are constantly doing or at the very least attempting to fill our days. We need to slow down, be more purposeful with what we do, stop rushing and embrace the fact that we should aim to do better, not more. Finding quiet, calm and peace, helps us to understand ourselves more and the world around us.
Buy Local
Reconnect with food on your slow living journey. Eat fresh, good quality and local foods. Source your food from local farms, eat with the seasons and choose plant-based foods for a healthier choice.
Live More
Our working trends have changed with the commute becoming a thing of the past as many of us now work from home. Finding our feet with building a balance and a barrier between work life and home life can take some time, but slow living helps us to capture the idea of working less and living more. Our priorities have changed and our working lives have shifted alongside that. Slow living encourages us to make that switch from work life to home life and to maintain a very distinctive line between working and living.