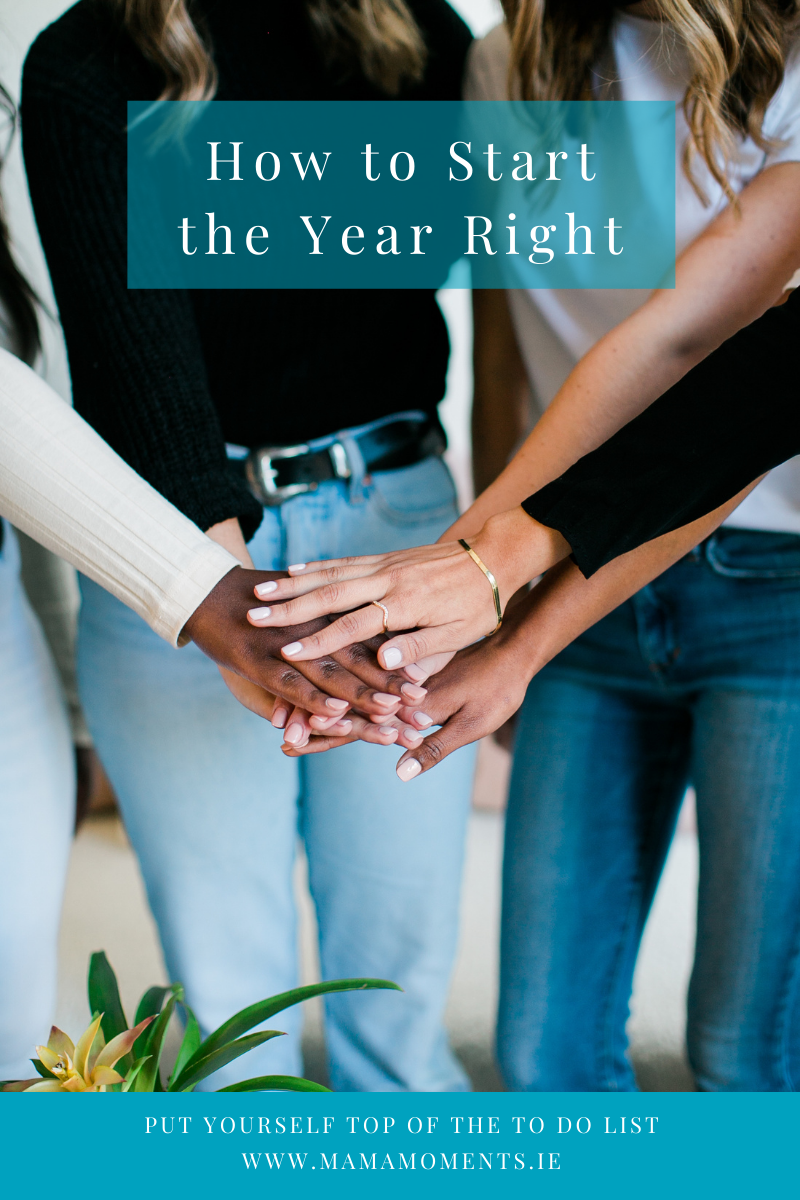 January is filled with promises, good intentions, and a belief that we can recreate, rebuild, and resolve to live, work, and love in a bigger, better, and more stress-free way. January's promises, however, can be big and bright and daring. This means they are also often unattainable, unnecessary, and unmoving. But the new year does not need to be rung in with grand statements that we will double our business this year, play more with our kids, plan our days better, or reconnect with that side of us that became invariably brushed away during the stress and strain of the pandemic.
We can start the new year right by positively stepping into another unreliable new year by looking at our physical environment and the simple things needed to nourish our souls. Starting the new year right means understanding what we need, what we hope for, and finding small steps to reach those necessary goals that will nurture our souls.
We can navigate the third year of uncertainty by shifting the belief that we need to change, act, or overcome certain aspects of our lives. In essence, learn to accept and love ourselves, manage our lives, and focus on our beliefs. And most certainly, we can not forget that we remain in a pandemic, working and parenting, and how we face into this new year needs a gentle guiding hand.
When we rethink those empty January promises, we can make small steps for a long-term renewal of balance in our lives. But where do we start? With the Christmas tree, of course!
1: Our Physical Environment
When the Christmas tree comes down, and the tinsel no longer sparkles, we have the opportunity to reassess our physical environment. With so many of us still working from home, our space has a greater impact on our well-being than you may think. So as we clear away the decorations and wipe away the dust on the countertops, we can move our physical structures so that they work well for us. Moving the furniture, tidying the bookshelves, creating warm and creative spaces for cosy nights and mindful moments helps us begin the year with a less cluttered space and mind. It pushes us to reassess what we are looking for and need from this year.
Do you wish to be creative, productive, or have particular goals that can benefit from moving the desk, so you have a better view of the scenery around you? Are you hoping to be more restful or mindful this year? Would creating a reading nook in your home benefit your goals for the year? What comforts do you need?
A quick and simple fix for exploring our space this new year is to file or throw away papers and receipts that take up unnecessary space. Tidy up your workspace and paperwork. Clear out books and stock up on new notebooks for the new year. Declutter and organise.
2: Our Mental Headspace
It's safe to say that we have landed in a January that may as well feel like our heads are in the dryer. Between the high number of positive cases, the lack of government direction, and the uncertainty of schools, as parents, we are doing our best to keep our families safe in line with the guidance offered to us.
That's not to say that the anxiety and worry of living through this extended pandemic aren't repeatedly prodding at our mental well-being.
Nurturing our headspace is more important than ever as we dip our toes into January. The CDC report suggests that there is a significant crisis in parental mental health. Find social support from peers, friends, and family. Online groups are wonderful advocates for positive well-being at this time. Seek professional help if necessary and remember this is not normal life. Give yourself a break and lower your expectations of yourself!
3: Navigating Hopes and Dreams
The new year always brings with it hopes and dreams. Reflecting on those desires helps open up our positive mindset as we focus on what we hope may happen as the months unfold.
Write down those hopes and dreams while pondering what small steps you may need to take to move towards those aspirations. We naturally embed them into our psyche by positively focusing on those thoughts, encouraging us to actively reach those goals.
What do you need to kickstart moving towards these goals?

Can you break your goal into small, more manageable tasks?

Schedule mini-goals so that you continually move forward towards your main goal.
In the same line of thought, we understand ourselves better as we write. Along with your dreams and goals, be grateful for what you have and perhaps start a gratitude journal to keep yourself focused on what you can and have achieved as you begin this new year on a positive and grateful foot.
4: Be Realistic
As good as writing down and focusing on our dreams, they must be realistic. Otherwise, they become unattainable or too difficult to achieve. Keep in mind your abilities, time, and other responsibilities when setting goals.
It's ok to find that something you were hoping for may not pan out the way you thought. Embrace the emotions that come up for you when this happens, and shift your perspective and goals in line with your capabilities. And remember, some things are often taken out of our control, especially in the current climate.
5: Nurture Your Soul
All work and no play makes all of us a little grumpy. The new year does not mean a new you, but rather nurturing the you that is in the here and now. Remember to fill your cup repeatedly and avoid running on empty. Meet your friend for a walk and coffee in the brisk January air. Reignite your morning yoga session. Surround yourself with the things you are passionate about. And rest. Read. Sleep. Eat well. And reflect.
Again, life is busy, and there is nothing more tempting than January resolutions to ignite a busy lifestyle. But do we want to spend an already difficult, dark, and cold January pushing ourselves unnecessarily out of our comfort zone or beyond our boundaries because it is what we are encouraged to do?
Give yourself a break from strict regimes, disconnect from social media, your phone, the news, and be resolute in your priorities. Despite living through yet another unbalanced year, this could be the one that helps you find focus, support, guidance, and reassurance that you are good enough exactly as you are.