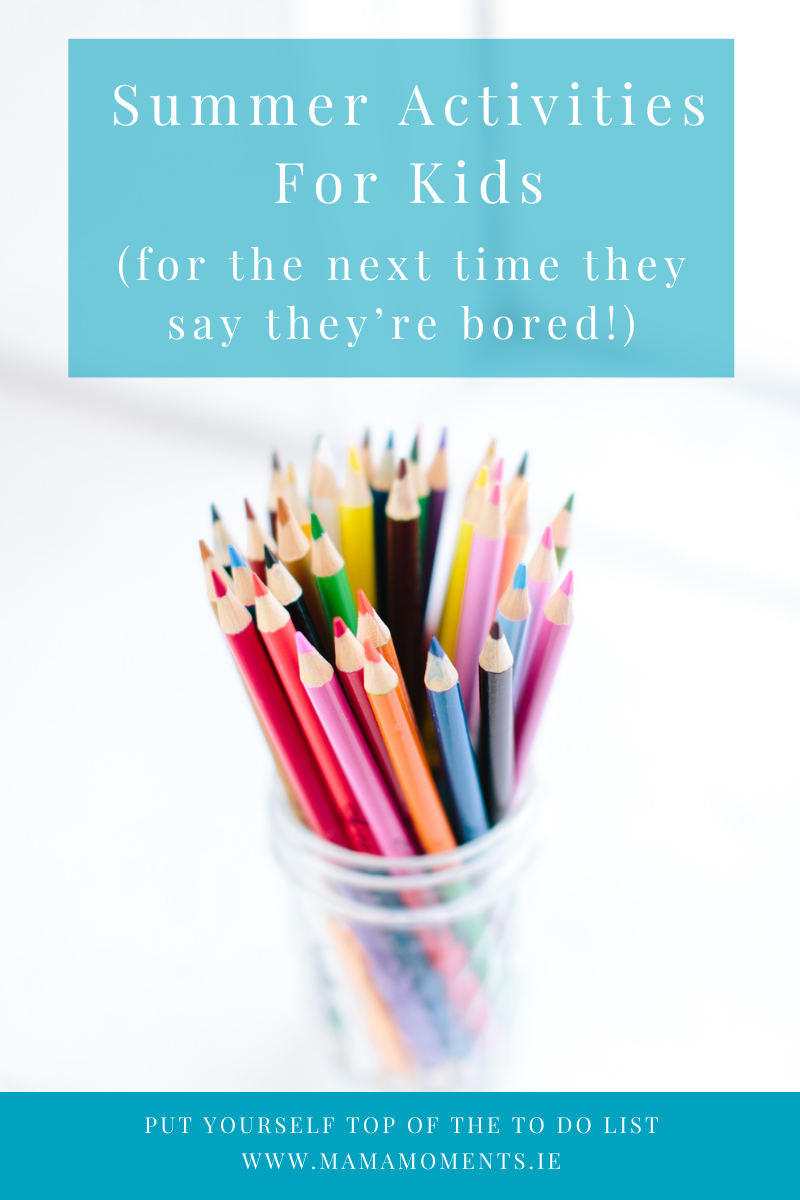 "I'm bored!" The sound of the summer ringing in our irritated ears. Our kids' lives are fairly structured with school leading the way. Essentially for nine months of the year they are told where they should be and when, and most importantly what to do within that time. Even when they get home, the structure is balanced with mealtimes, family times, and even the loosely coordinated TV time between bath and bed. Our kids can slip into boredom when they are expected to fill their own time outside of these structured schedules. It's no wonder they come to us when they can't think of what to do aside from switching on the TV or tablet which we may have banned until after dinner.
Boredom is not a bad thing. It nurtures creativity when our kids get themselves out of their boredom slump. It gives them the opportunity to step outside the box and build adventures. And it most certainly encourages their imagination. But the summer is long and the I'm bored brigade have a habit of reaching out to us when the heat is melting their imaginative brain. We can relate to this because trying to come up with new and intriguing activities for our kids, on the hop no less, can be a challenge to even the best of us.
So for those days when you and your kids are sitting on the front step wondering what on earth to do, keep these summer ideas in your back pocket. These ideas work whether you get fully involved or not. In fact, it's not a bad idea to help your kids with the initial setup and take a step back to see where their imagination takes them. It gives you the chance to catch up on your deadlines or take some well-deserved time to yourself.
For the Sunny Days
Even with the world open to them during these hot and beautiful summer days, our kids can find the outside world a little overwhelming. There's just so much to do! How do you pick one?
Become a Gardener – Gardening is great for our kids, but it can sometimes feel like a bit of work or a chore to them. So make it fun! Give them their own patch to dig, plant, and grow. Kids tools are readily available which can help to make the idea of gardening or growing more appealing. Let them make a mess, feel the earth, and spill the water from the watering can. Let them explore.
Explore Nature – There are a million and one great ways to encourage kids to explore nature from doing a scavenger hunt for leaves, sticks, pebbles, or matching the rainbow colours to the nature we find in the garden. Take out the magnifying glass and explore nature close up. Use the things you find to make a mother earth nature board.
Host a Sports Day – Either with or without the local kids, dig out the potatoes and spoons for a less messy race, and get the kids to run the three-legged race, the wheelbarrow, and the sack race. All the classics!
Go Old School with a bric-a-brac stand – Have the kids go through their old toys. Set up a table at your front gate and let the kids sell their wares for ice cream or charity.
Build an Obstacle Course – Kids love risk and by building an obstacle course you are encouraging their sense of adventure along with helping them understand their abilities.
And If All Else Fails:
Bring the toy box outside.
Build an outdoor fort.

Play all the games – tag,

hopscotch, hide and seek.

Paint rocks.

Run through the sprinklers.

Make fairy houses.
Look for shapes in the sky.

Have a picnic.

Dig out the chalk.

Press flowers.
For the Rainy Days
Every summer we have high hopes for warm, dry weather, but an Irish summer likes to rain on our parade every so often. This means having a few indoor activities stored away will always result in a win!
A Movie Day – Movie days are great, especially when we're under the weather, but they can also lack a little bit of imagination. So, we're not talking about switching the TV on and letting the kids loose with the remote control. A movie day is an experience! Get the kids involved in setting up the sitting room as a cinema. Pull the curtains, move the furniture, invite the teddy bears to join in the first few rows, make popcorn and have someone act as the usher to guide the kids to their seats. Choose a film they haven't watched yet.
Go Camping – Camping in the sitting room is one of those must do activities! Build a tent or fort with blankets, bedsheets, and have the kids decorate their newly built fort with their favourite toys, colouring books, and nightlights. Make it atmospheric and encourage the kids to make it their new home. The possibilities are endless here because oddly enough kids are drawn to homemade forts and will happily play with toys they rejected earlier simply because they are in their tent!
Take Out the Craft Box – Who doesn't love a good crafting session! Pinterest is awash with ideas for crafty projects with kids. And it builds not only our kids' imagination and creativity but nurtures a host of developmental skills over the summer months.
Work on the Science – Just like crafts, kids love science. While adult supervision is likely to be necessary if your kids are working on a science experiment, it's a great way to have that quality, connected time with them. There are plenty of kid friendly experiments which you can do with household goods. A quick google search is a goldmine here!
Bake for Neighbours – Baking with kids can be relentless with a tedious mess to clean up but its the kind of thing many kids gravitate towards. Instead of making sweet treats for yourselves, mix it up by baking cookies or scones for the neighbours. Wrap them up with notes and make an afternoon of delivering them!
And If All Else Fails:
Take out the boardgames

and puzzles

.

Get the kids to do a yoga session with you.
Make a scrapbook.

Have an impromptu dance party.

Host a tea party.

Raid the wardrobe and play dress up.

Whip out the activity books or Lego.
Write to a pen pal.

Make a time capsule.

Play charades.
Bear in mind, when our kids are finished with an activity we have encouraged them towards, they are more likely to fill their time themselves after. The more they do this, the more their imagination will grow, and it may be a few days before you hear "I'm bored" again.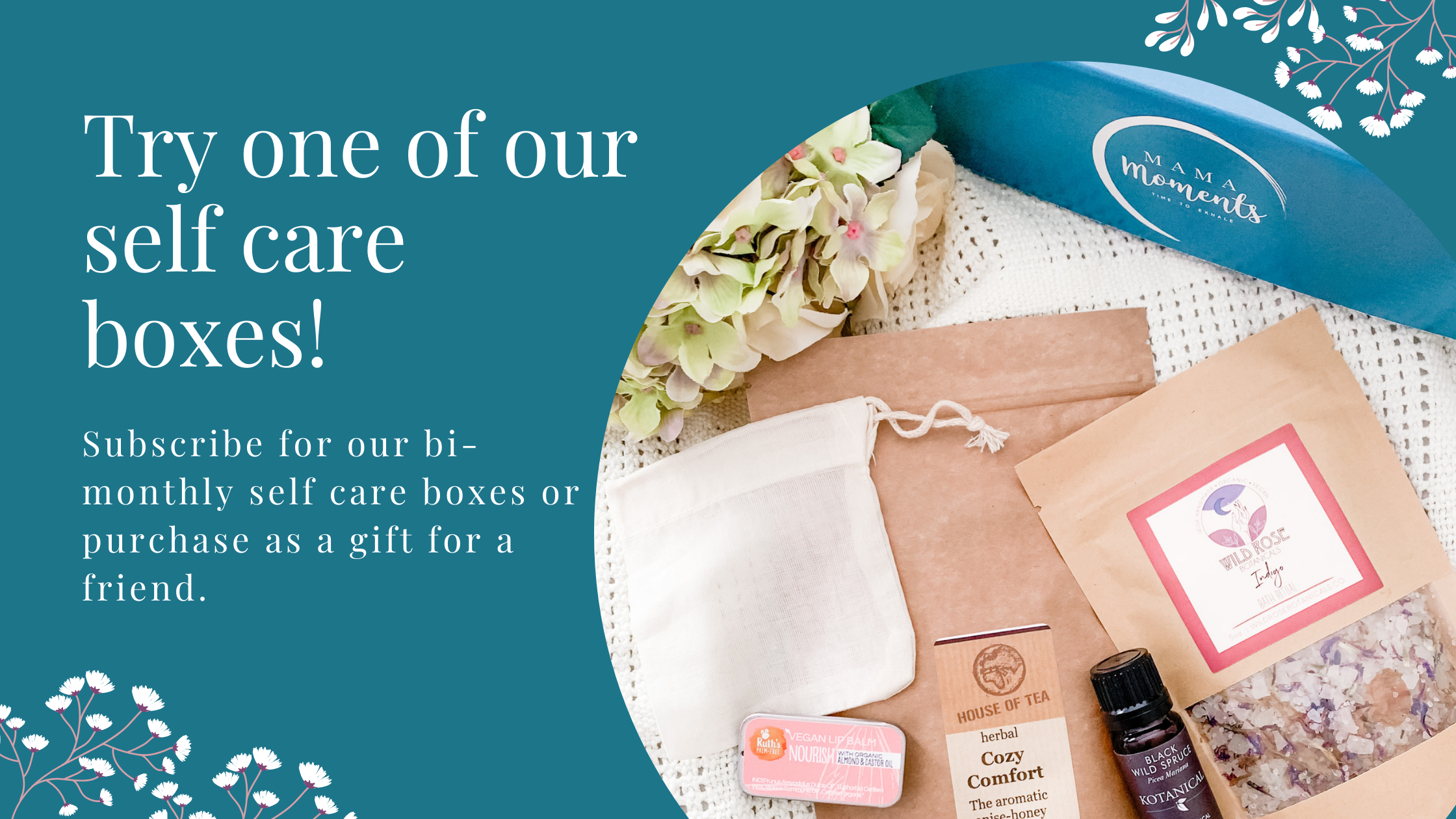 Click HERE to view self-care boxes