Please be aware that due to supply chain issues with our branded boxes all orders are currently being shipped gift wrapped inside plain cardboard boxes.
Ready-To-Ship Self Care Gift Boxes
The October Box
(pre-order)
€49.95
My favourite box of the year!
The October Box is full of gorgeous self care items to help you enjoy some cosy 'me time' curled up at home as the evenings grow darker.
(Exact products will only be announced once the October subscription box has shipped on 4 October).
This is the perfect self care gift for an Autumn lover.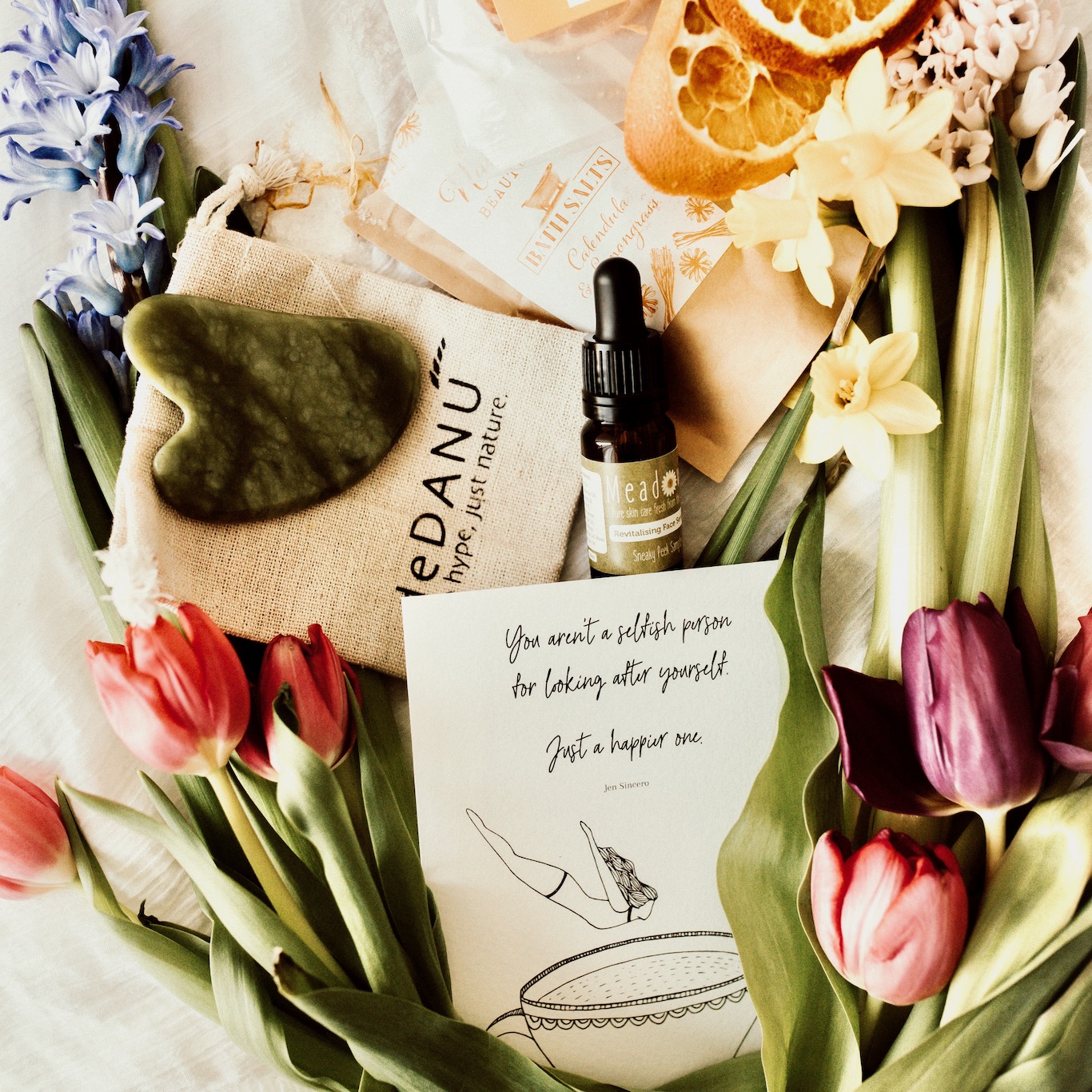 Included in The Pamper Box are 5 items to encourage women to pamper themselves: an award winning face serum, a gua sha facial tool, luxury bath salts, dehydrated orange slices for the bath and a hand illustrated self care quote.
These are stunning products, all from small Irish, businesses. Some of these are products that you will love but would probably have never treated yourself to.
Combined together they will give you the instagram- and Pinterest-worthy at home spa moment that will fully restore you after a long day.
Including some of our best loved products, this is the perfect box for a new mama to encourage her to look after herself, as well as her new bundle. 
Inside are ... an incredibly nourishing body & facial oil (not pictured), relaxing bath salts, a calming essential oil rollerball, a nourishing lipbalm, an enriching handcream and TWO delicious chocolate treats!
7 incredible products to pamper a New Mama in the way she deserves.
The Pregnant Mama Box
€54.59
I've had SO many requests for this box and it's finally here!
The perfect box for an expecting mama (whether it's her 1st or 4th baby!).
Filled with 6 gorgeous, Irish made products to nourish and nurture her during this ever-changing time in her life.
The perfect baby shower gift!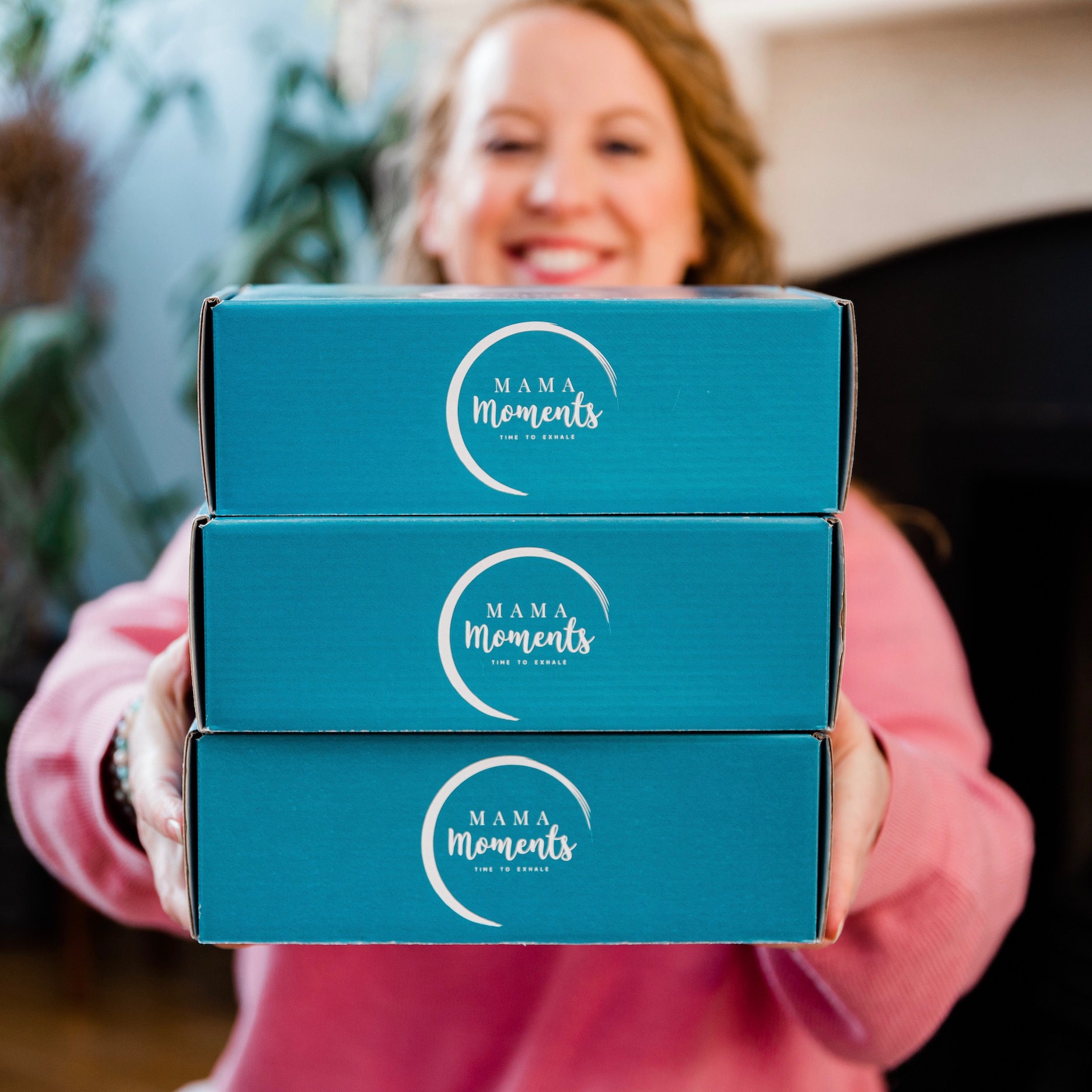 The Subscription Box
€49.95
Subscribe to receive a new self care box every two months.
Delivered straight to your door, each box features 5 items from small, female-led business owners. Each item is specially chosen to encourage self care. Free shipping worldwide!
A 'little box of magic' to quote one of our customers!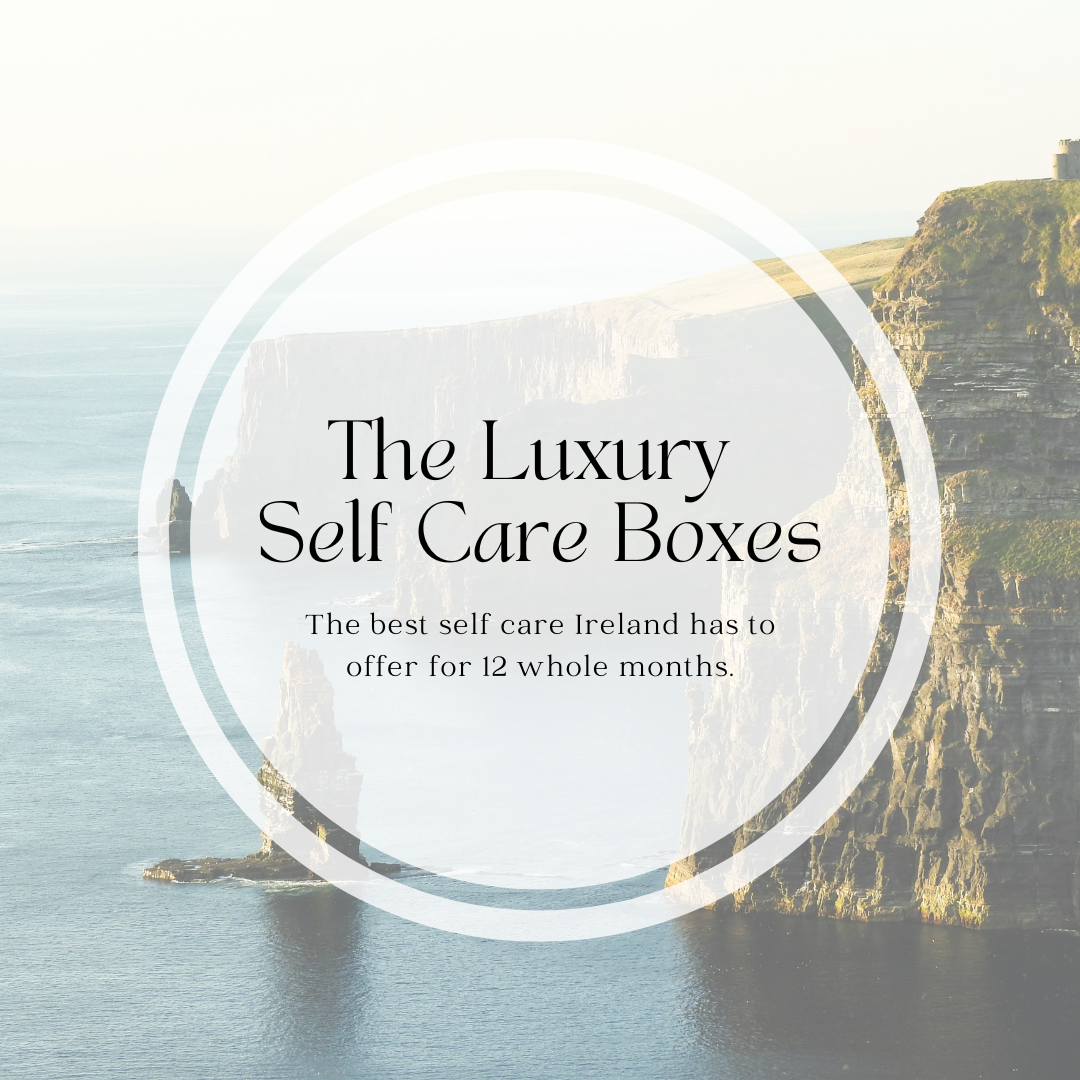 12 Months of Luxury Self Care
€499
If you love the idea of a self care subscription boxes ... but are looking for something truly next level.
 
If you're looking to give the ulimate gift.
 
Then you'll want to check out our brand new Luxury Self Care Subscription.
 
This is the best self care Ireland has to offer delivered to your door, for 12 whole months.
 
+ Full access to the Mama Moments Digital Vault for 12 months! All our self care courses, workshops and meditations will be yours.
 
This is the final word in self care.
 
Find out more details by clicking the button below.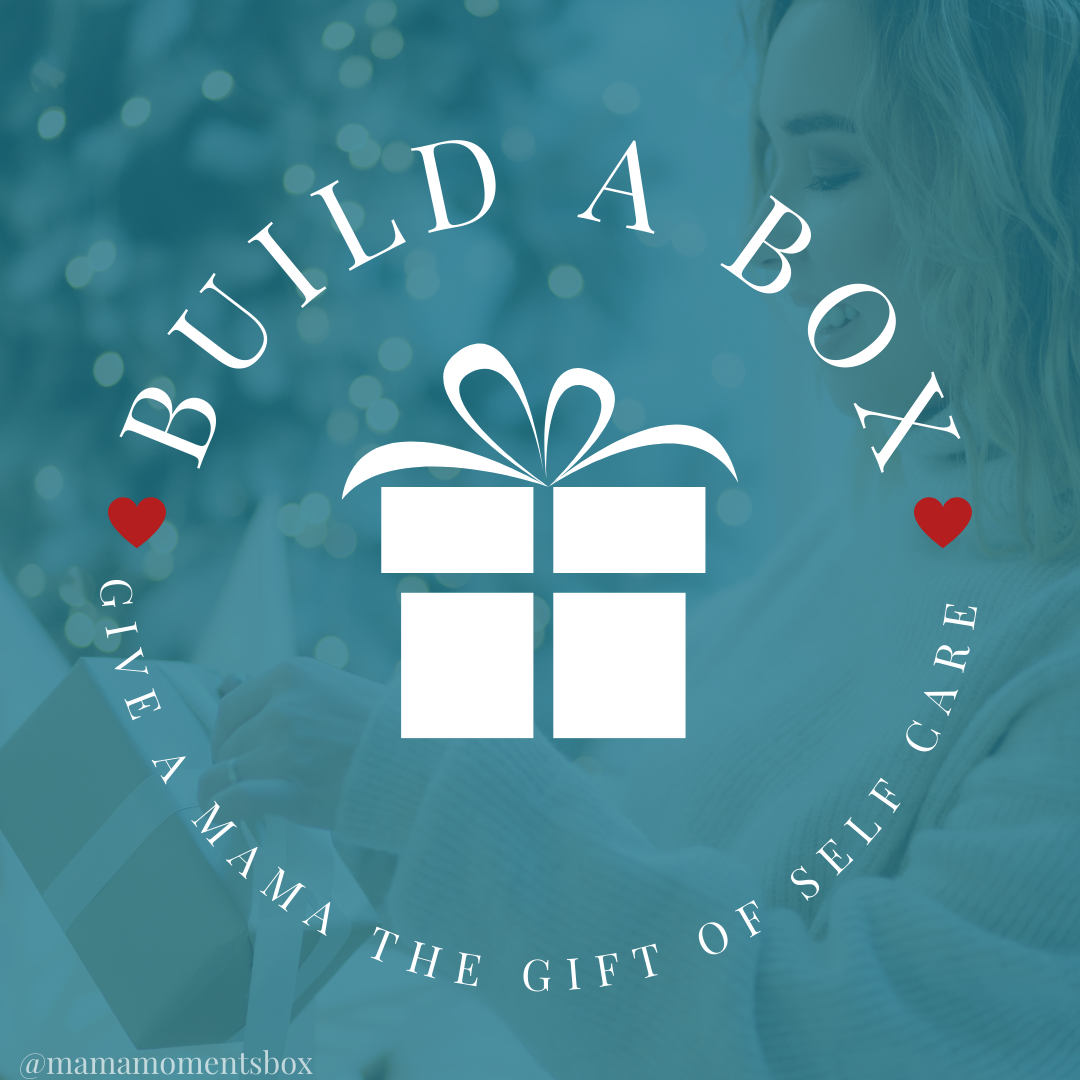 Design your own custom box!
Fill it with the exact items you or your loved one would most adore. Choose from over 30 products, all sourced from small, Irish businesses, and chosen specifically to encourage you to make time for self care.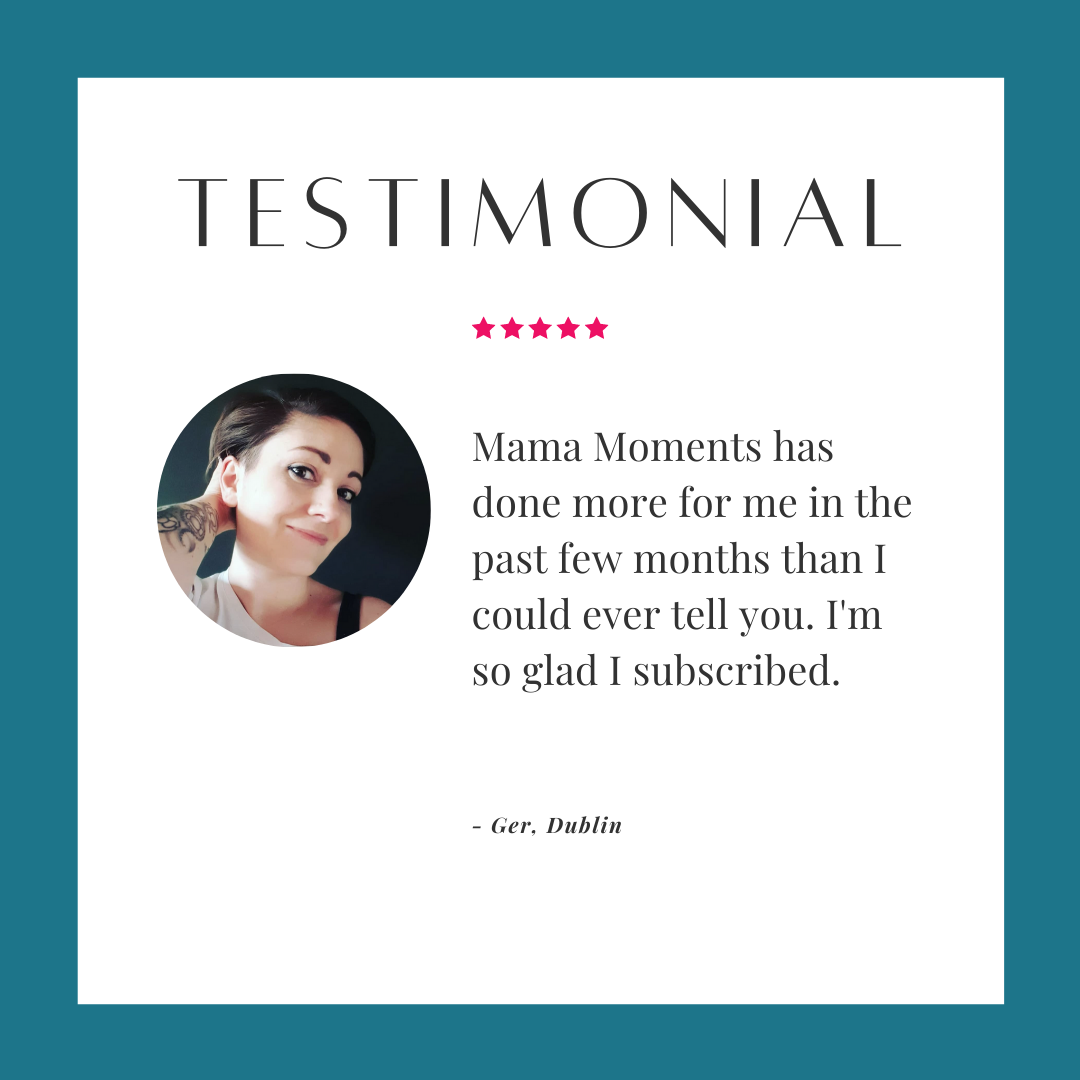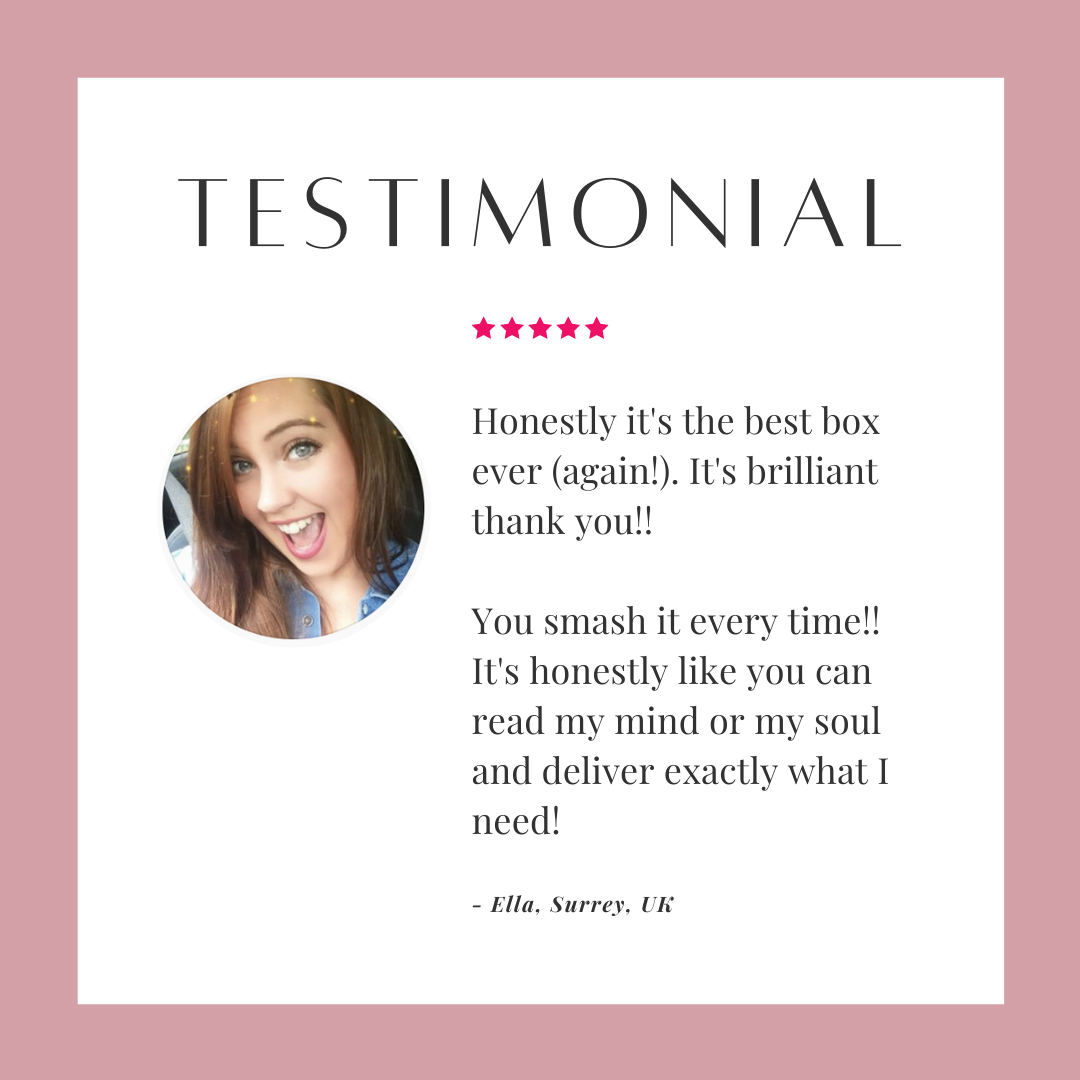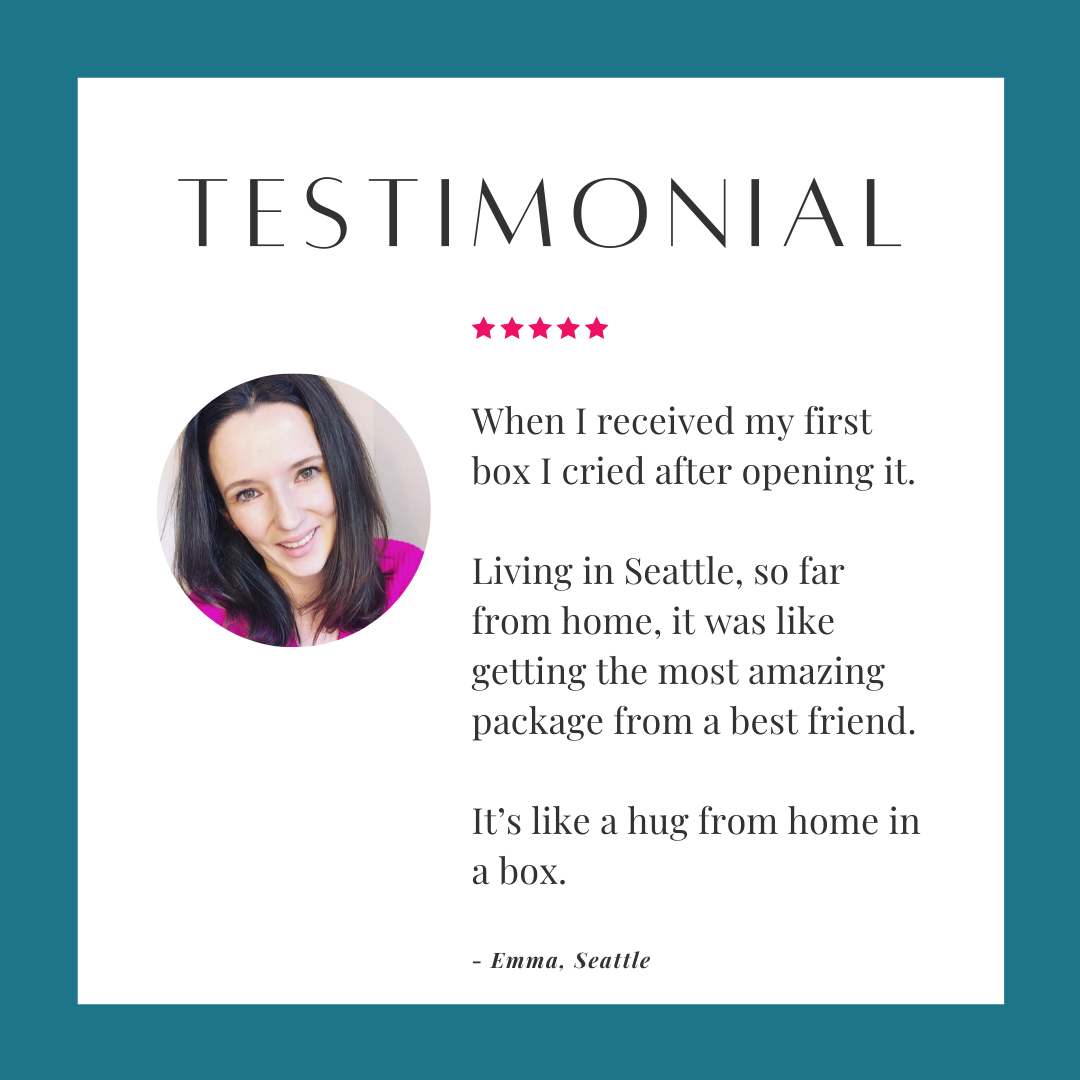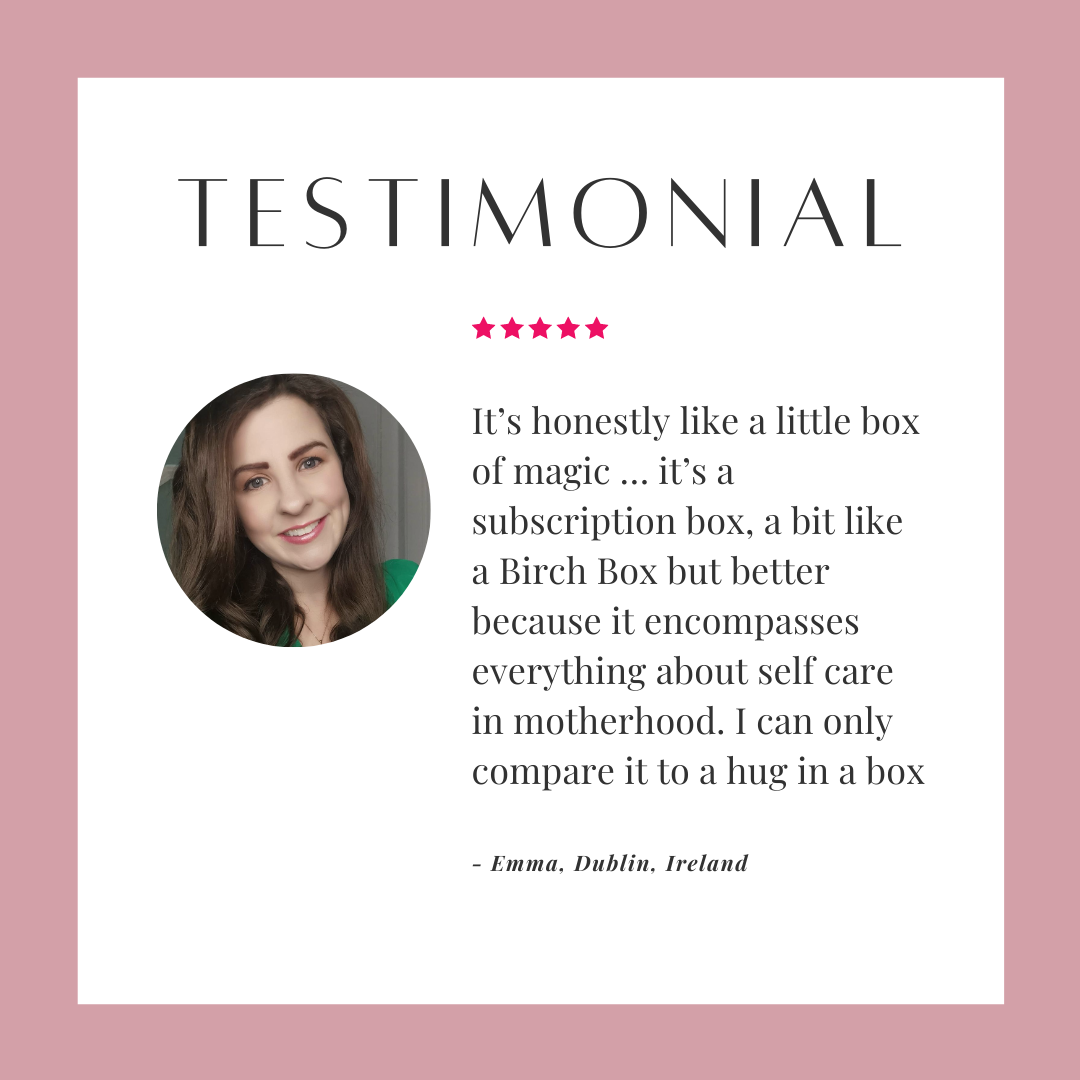 Join our mailing list to be first to hear about upcoming workshops