The Elaine Show - 10 March 2021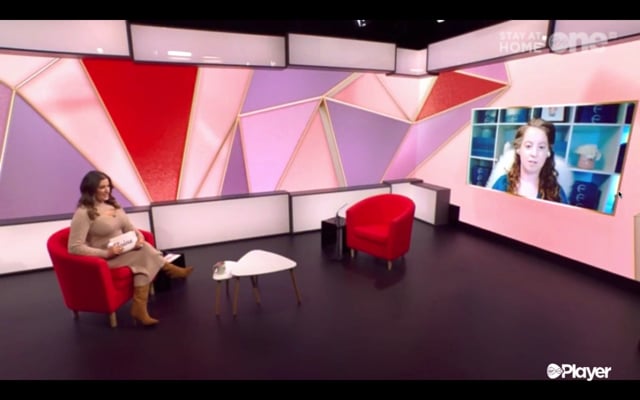 Online, Print, Radio and TV!
Online Press

Irish Times - 8 February 2019: "Self-care key to well-being for new mothers" Read here

Sunday Independent - 21 April 2019: "Magic moments" Read here
MummyPage.ie: "Meet the woman encouraging all mums to focus on self care". Read here
 
IMAGE.ie - 26 March 2019: "When you're a mother, self care is not a luxury but a necessity". Read here
The M Word: Tried & Tested Mama Moments Subscription Box. Read here.
HerFamily.ie - March 2019: Want to get a mother's day gift with a difference? Check out this subscription box. Read here
Her.ie - There's a subscription box for mums in Ireland and sign us UP. Read here
Print Only
Mums & Tots - Winter 2018/19
Mums & Tots - Spring 2019
Mums & Tots - Summer 2019
Mums & Tots - Spring 2021
Pregnancy & Parenting Magazine

Irish Country Magazine - September/October 2019
Irish Country Magazine - March/April 2021
 
TV
Ireland:AM - 22 March 2019. Watch here
The Elaine Show - 10 March 2021. Watch here
RADIO
Dublin City FM
 
Good Morning Dublin - January 2019. Listen here

Upstarts - February 2019. Listen here
The Art of Living - March 2019. Listen here
Join Our Mailing List To Be The First To Hear The Latest News On Upcoming Boxes
Registered in Ireland No. 624250
Registered Office: 17 Corrig Road
Sandyford, Dublin 18, D18N6K8, Ireland
Copyrights © All Rights Reserved By Mama Moments Limited