"Nurturing yourself is not selfish – it's essential to your survival and your well-being." – Renee Peterson Trudeau.
The first box of 2022 is here!
The Nurture Box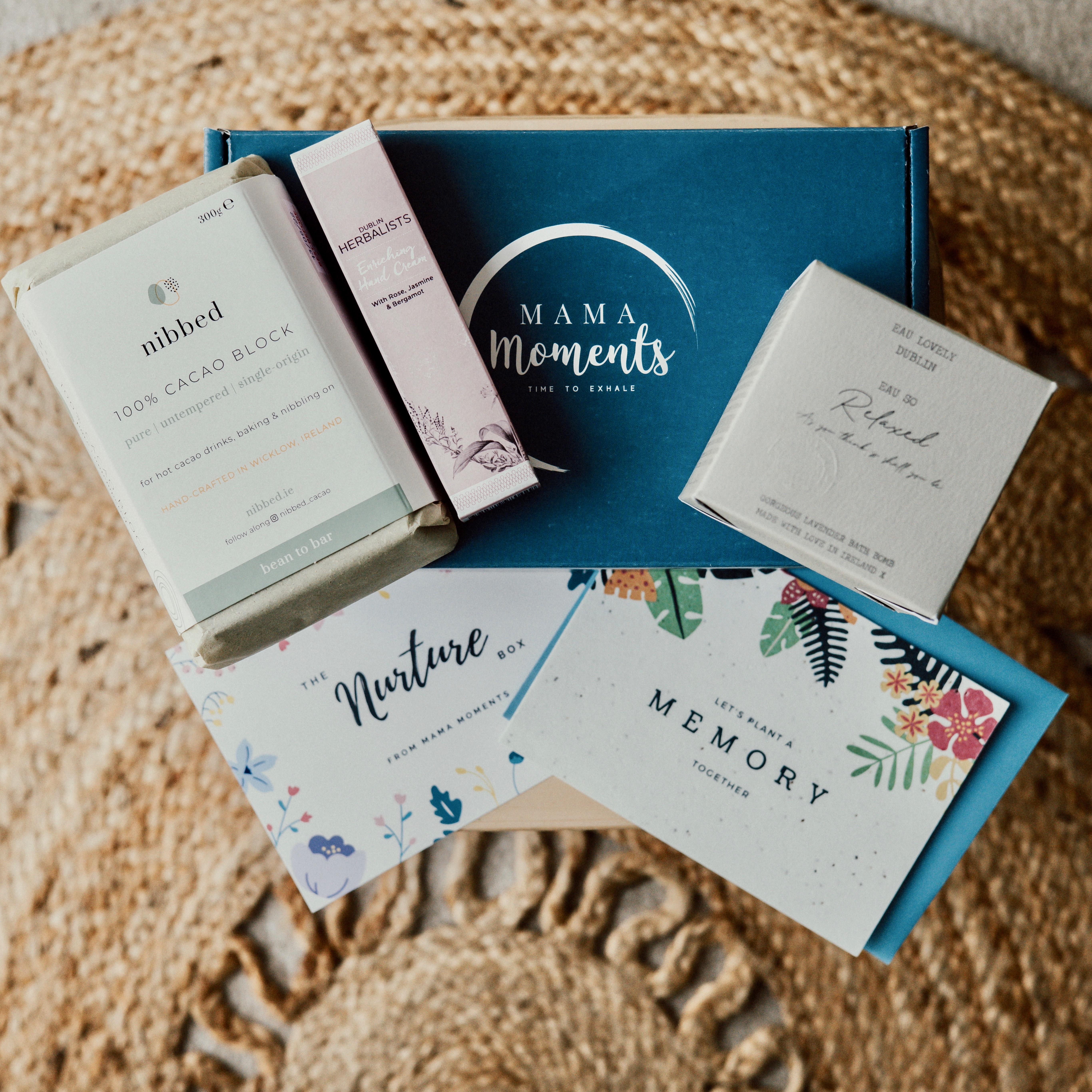 The products included in The Nurture Box are ones I carefully chose to help you nurture yourself as a whole - your mind, body, spirit and friendships.

They are, as always, all from small Irish businesses, including 3 business who have never been featured in a Mama Moments box before!
Keep scrolling to find out what's inside...
Nibbed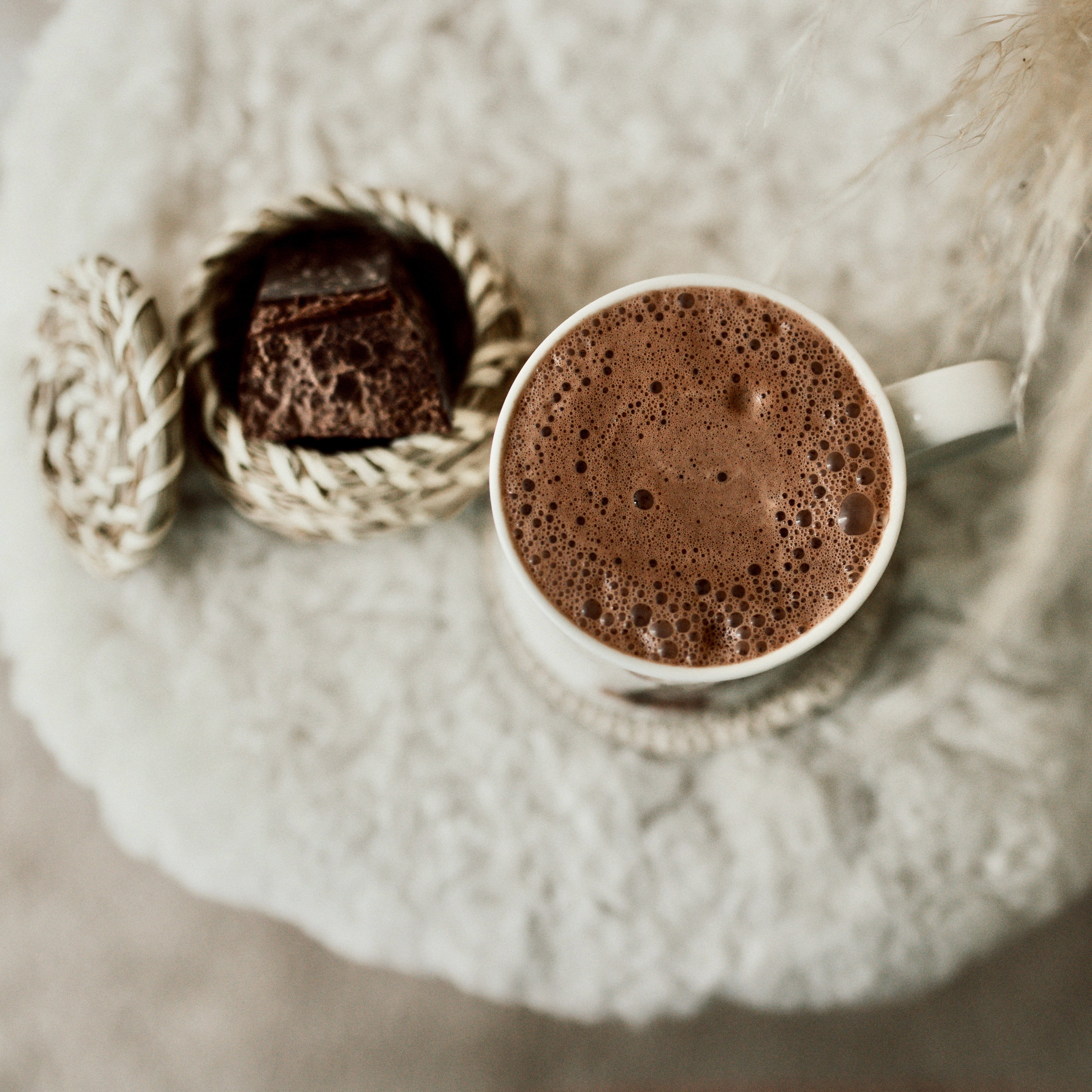 The first product was of course the sneak peek product. I am a huge fan of cacao and have been drinking it for over a year now. I've regularly shared my daily cup on instagram stories and talked about the benefits I've found from drinking it, as a result I've been getting requests from people for at least a year to include it in a Mama Moments box!

As you know my commitment is to sourcing my products from Irish businesses so it has been a challenge to find a cacao suppler. So I am thrilled to have discovered Nibbed, which is run by aunt and niece team, Lisa and Anna, and who are based only down the road from me in the gorgeous seaside town of Greystones.

The Nibbed cacao is a lighter cacao than some others on the market so it is very accessible for people new to the experience. There are endless ways to prepare your cacao, but my favourite way to drink it is to add 20g of cacao with a teaspoon of honey and whizz it up in my nutribullet with a cup of just-off-the-boil water. You could use a hand blender either or completely leave out this step - I just love all the gorgeous bubbles it creates! I also love to add a slice of dried orange or strawberry to the top. So delicious!

Buy now from the website
Eau Lovely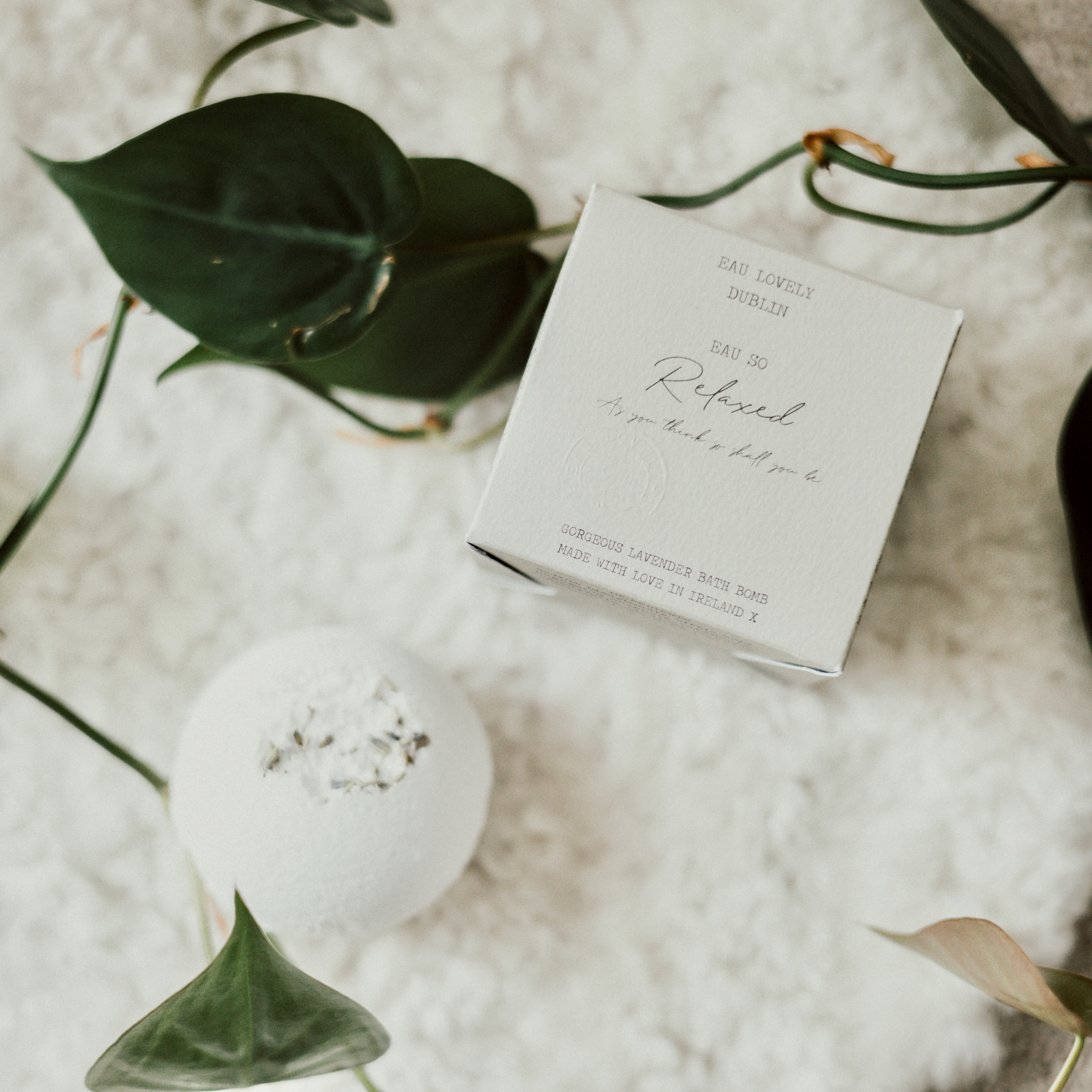 The second product inside is the gorgeous Relaxed bath bomb from Eau Lovely. Founder Rachel makes her bath bombs with only the finest essential oils, real lavender petals and Epsom salts to detox and unwind the body.

I included this to encourage you to relax into a warm bath and allow all the stress and tensions of the day to melt away. The perfect way to nurture both body and mind.

Buy now from the website
Dublin Herbalists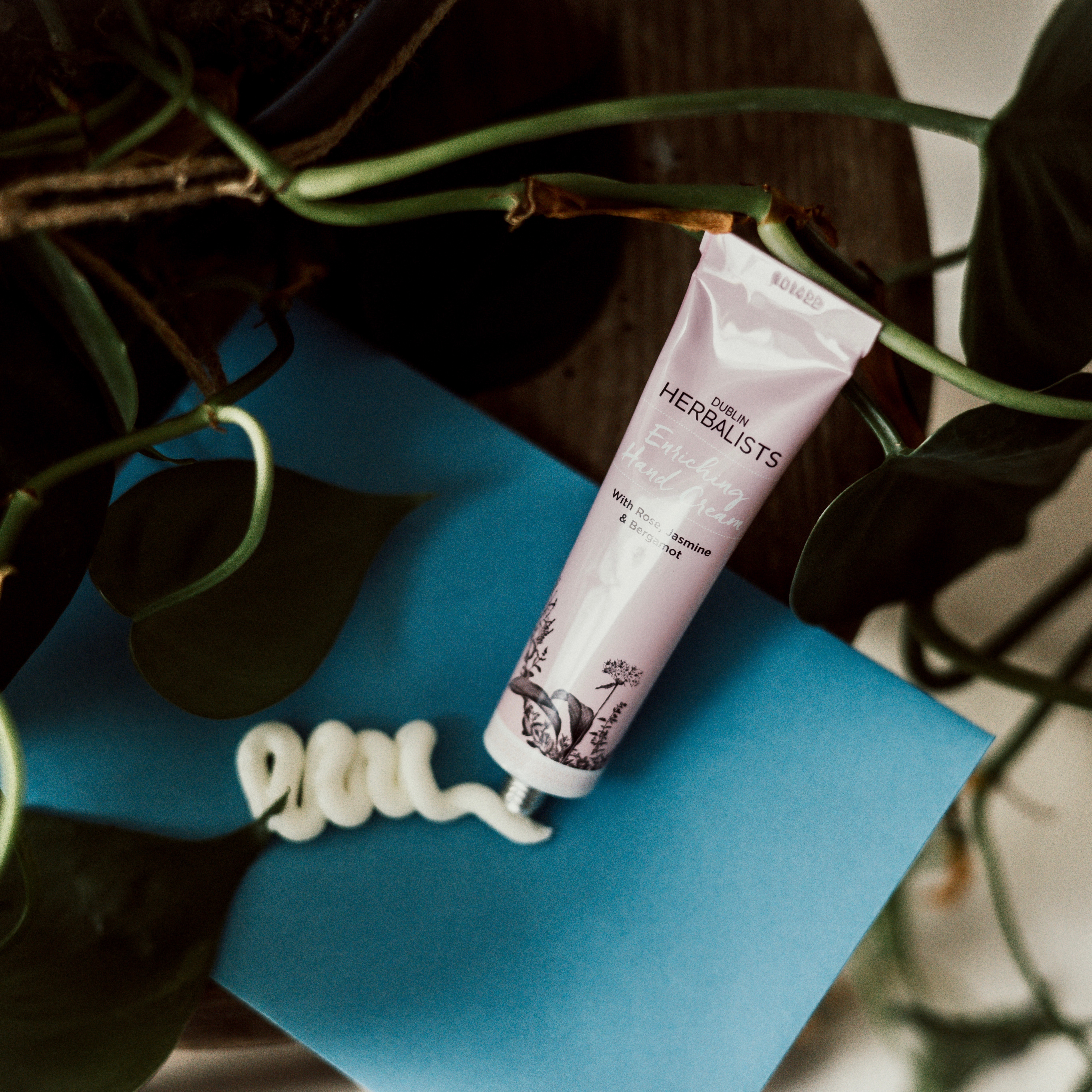 My favourite hand cream of all time!

I give this to people as a gift all the time - it's especially ideal for new mamas who are constantly washing their hands! I love the way it provides incredible nourishment and yet dries matt, meaning you can open door handles or read a book straight after using it without leaving a mess everywhere!

This is the perfect antidote to winter and hand sanitisers. The perfect way to nurture your hands and nails.

Buy now from the website
Jiminy.ie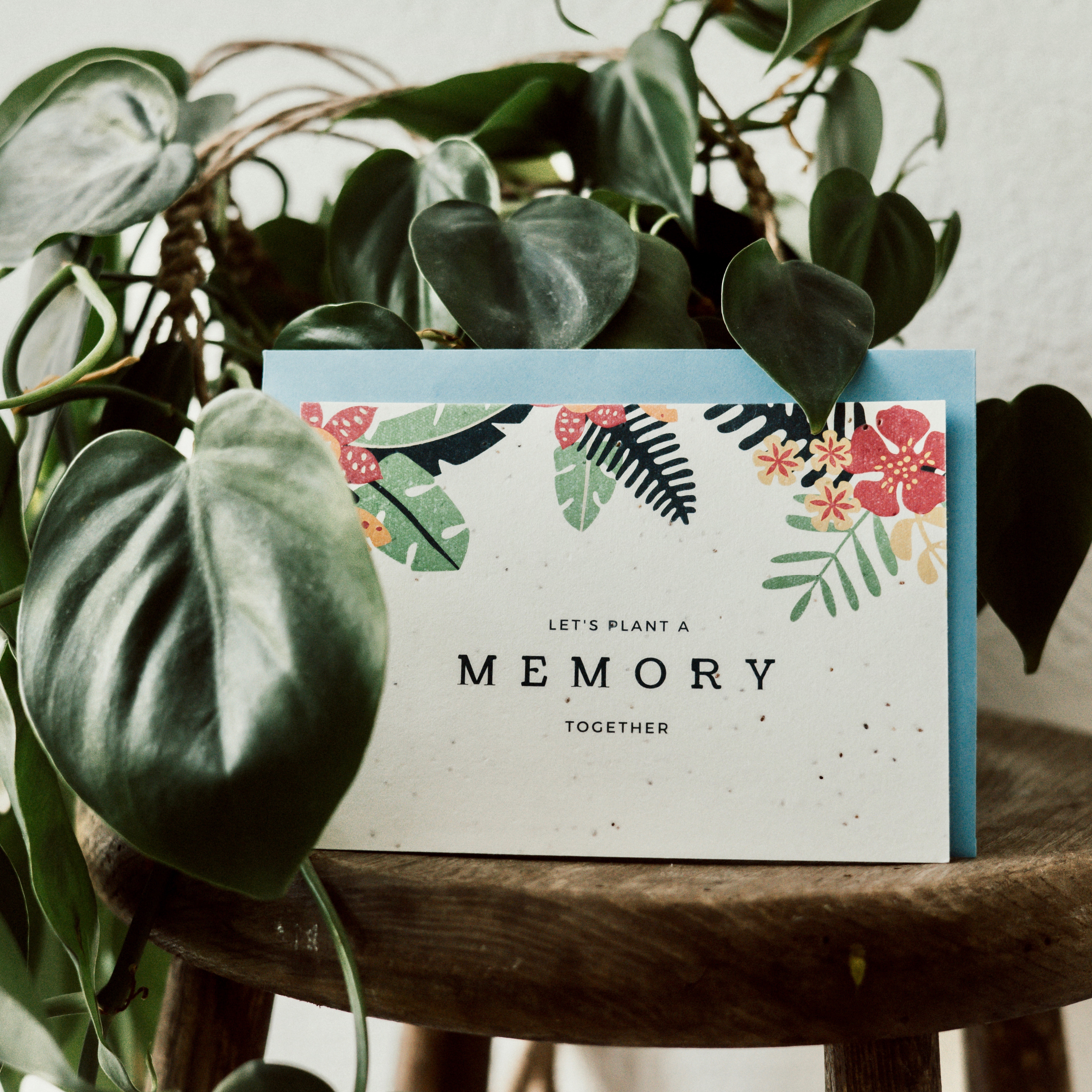 This product is something a little bit different!

It is a gorgeous plantable card from Jiminy.ie. There are wildflower seeds embedded into the card so when you plant them the card will break down and grow beautiful flowers!

I thought this would be lovely to send to a friend who you maybe haven't been able to see in a while, or even to do with your kids, or after a meditation ... write down things you want to do this year ... and then plant the promise and watch it flourish.

A gorgeous way to nurture your relationships - with friends, family or yourself.

Buy now from the website
Mama Moments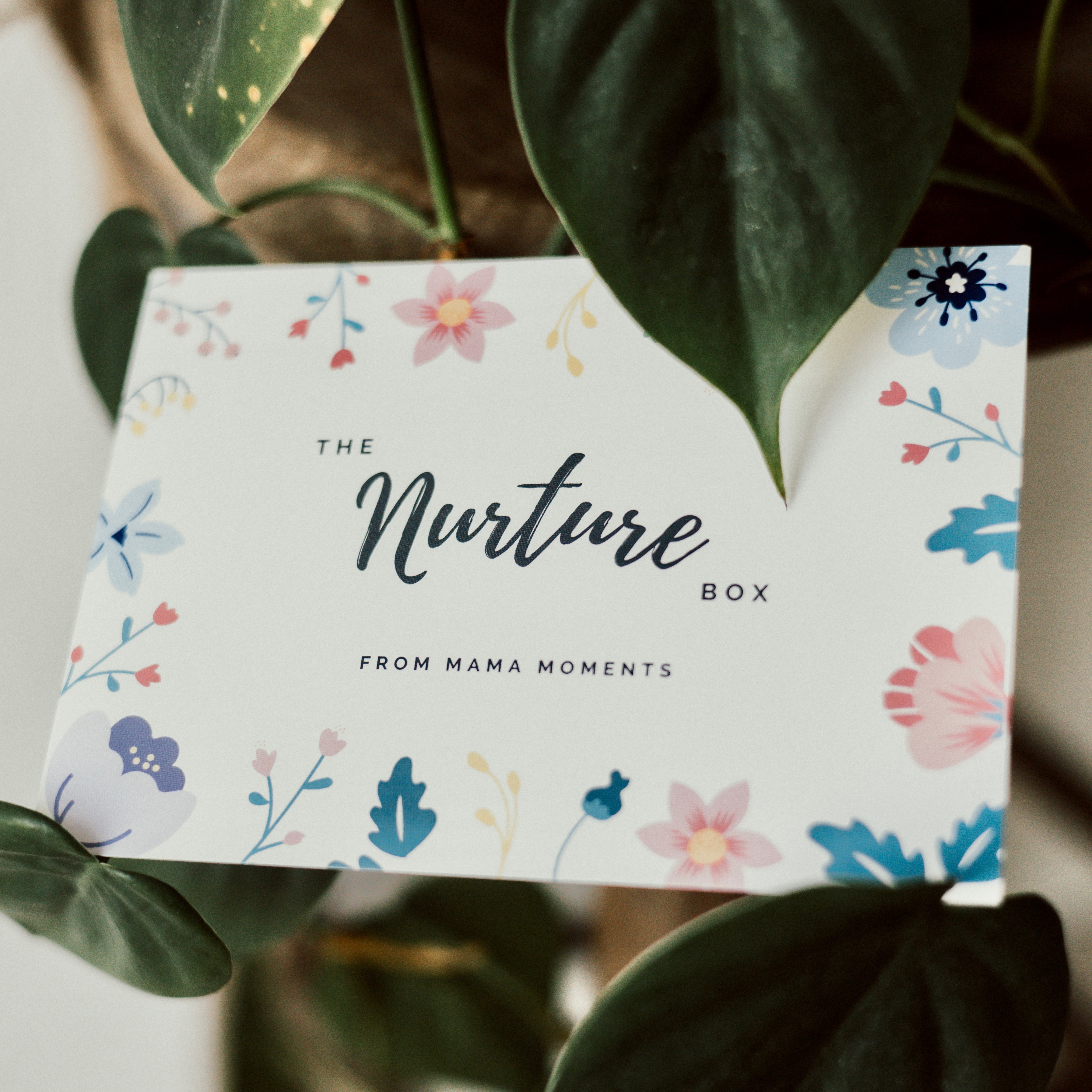 And the fifth product is also something I've never included in a subscription box before. It is a brand new Mama Moments meditation. Created and recorded especially for The Nurture Box.

As mothers we spend our days nurturing and holding space for others. This Mama Nurture Meditation allows you the space to relax, be held and deeply nurture yourself.

Buy now from the website
Purchase This Box
If you want to pick up The Nurture Box, or any of the individual products, either for yourself or as a gift, head over to the website now.

Celebrate the beginning of Spring by finally putting self care first and making the time to nurture yourself, inside and out.
Remember shipping is FREE worldwide!!