The Luxury Self Care Subscription Box
The best self care Ireland has to offer delivered to your door!
Launched in 2022 after repeated requests from customers for a luxury version of our beloved self care boxes, the Luxury Self Care Subscription has been a huge hit since!
The Mama Moments Luxury Self Care Subscription Box is the PERFECT gift to send to a mama in need of some serious TLC ... (and is particular loved by Irish moms living abroad who crave a connection with Ireland and the wonderful products created here).
A beautiful box will arrive automatically every two months filled with stunning Irish products. All sourced from small, female led businesses!
7 beautiful products are included in each box (... sometimes more!).
AND if that wasn't tantalising enough … you will also receive access to the Mama Moments Digital Library … our courses, workshops and meditations!
This luxury self care subscription is where tangible self care products meet a world of teachings and support to help you live your best life.
How it Works
Payment options: 6- or 12 month subscriptions (pay up front) OR pay-as-you-go options are available.

Pay-as-you-go subscriptions can be paused or cancelled at any time.

Once payment is received you will get an email with access to the Mama Moments digital library of meditations, workshops & courses (depending on your subscription choice).

Luxury Subscription Boxes ship the first week of Feb, Apr, Jun, Aug, Oct & Dec.

Your first luxury subscription box that ships will be the next one due to go out following your payment.

Each luxury box will include 7 surprise items, all carefully chosen to encourage self care.

All products are sourced from small, Irish businesses.

Different products are included each time!

A new luxury box will be delivered automatically to your door every 2 months!
Optional extras for gift givers:
Choose the date you want your subscription to start.

Add a handwritten personalised note to the first box.

Ship the boxes inside a shipping bag (so that the postage label is not directly affixed to the Mama Moments box)
Price: €89.95 every two months (pay-as-you-go)  ... or choose the 6- or 12-month pay in full options below for extra savings + bonus digital library access!
And with free worldwide shipping it doesn't matter if you're in Galway, London, New York or San Francisco!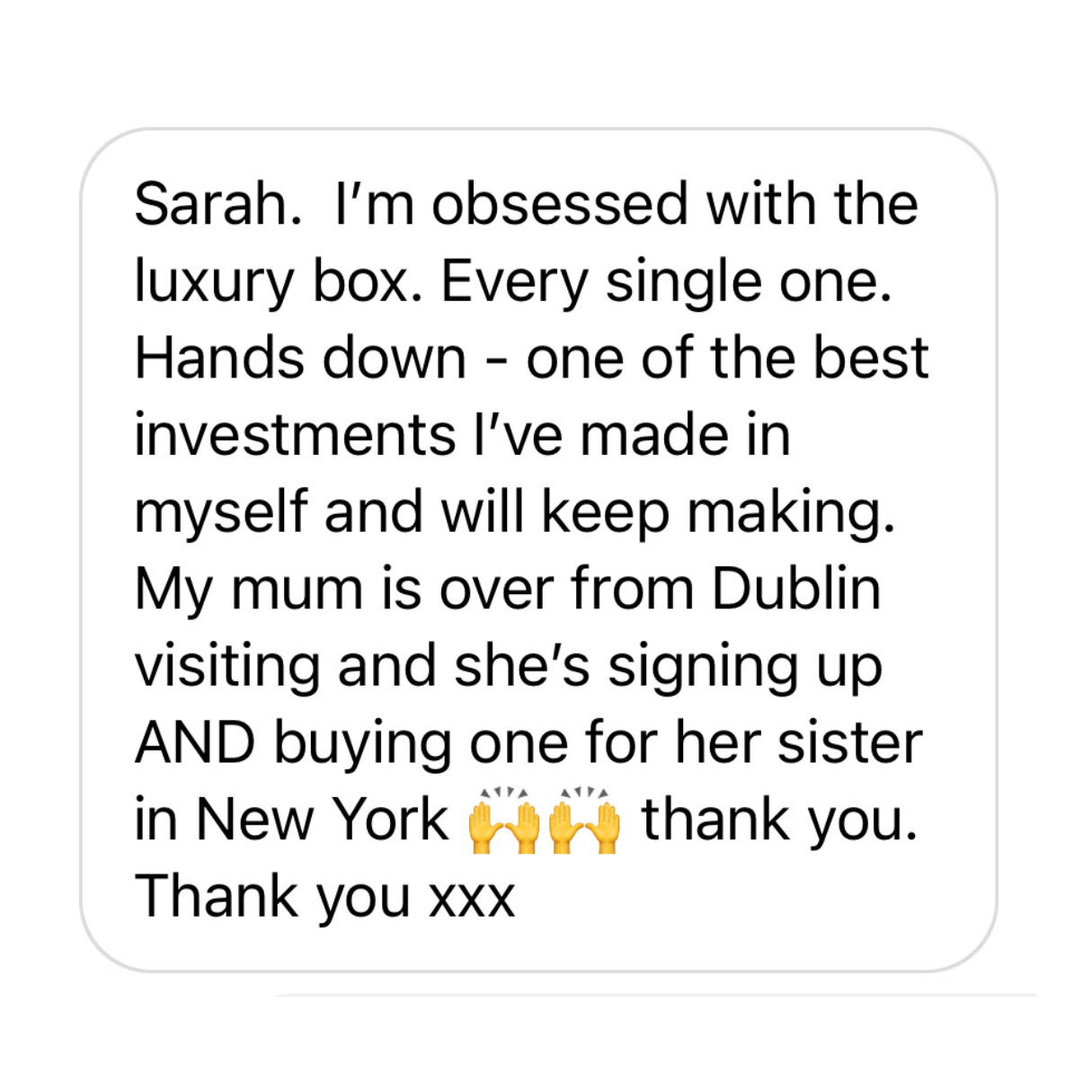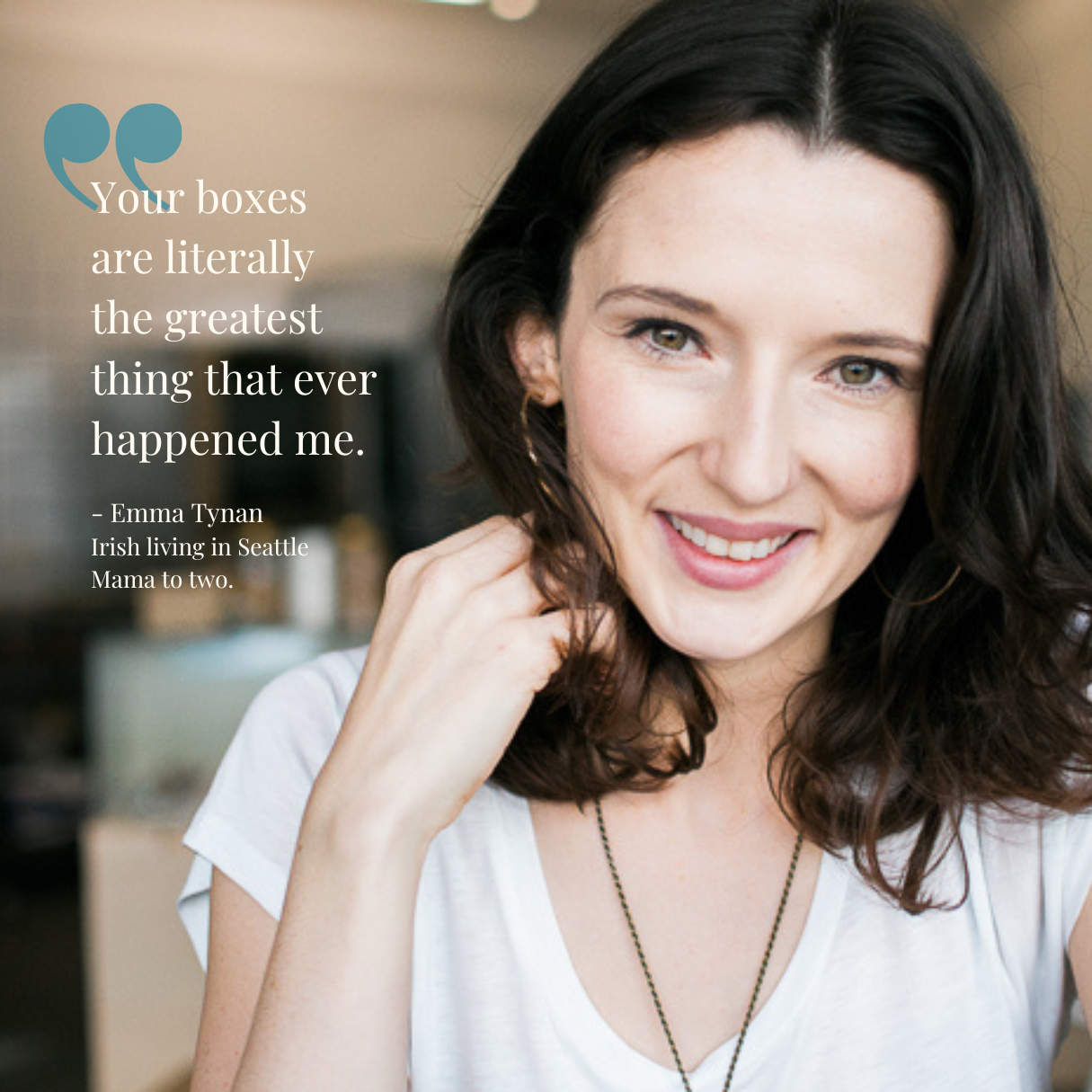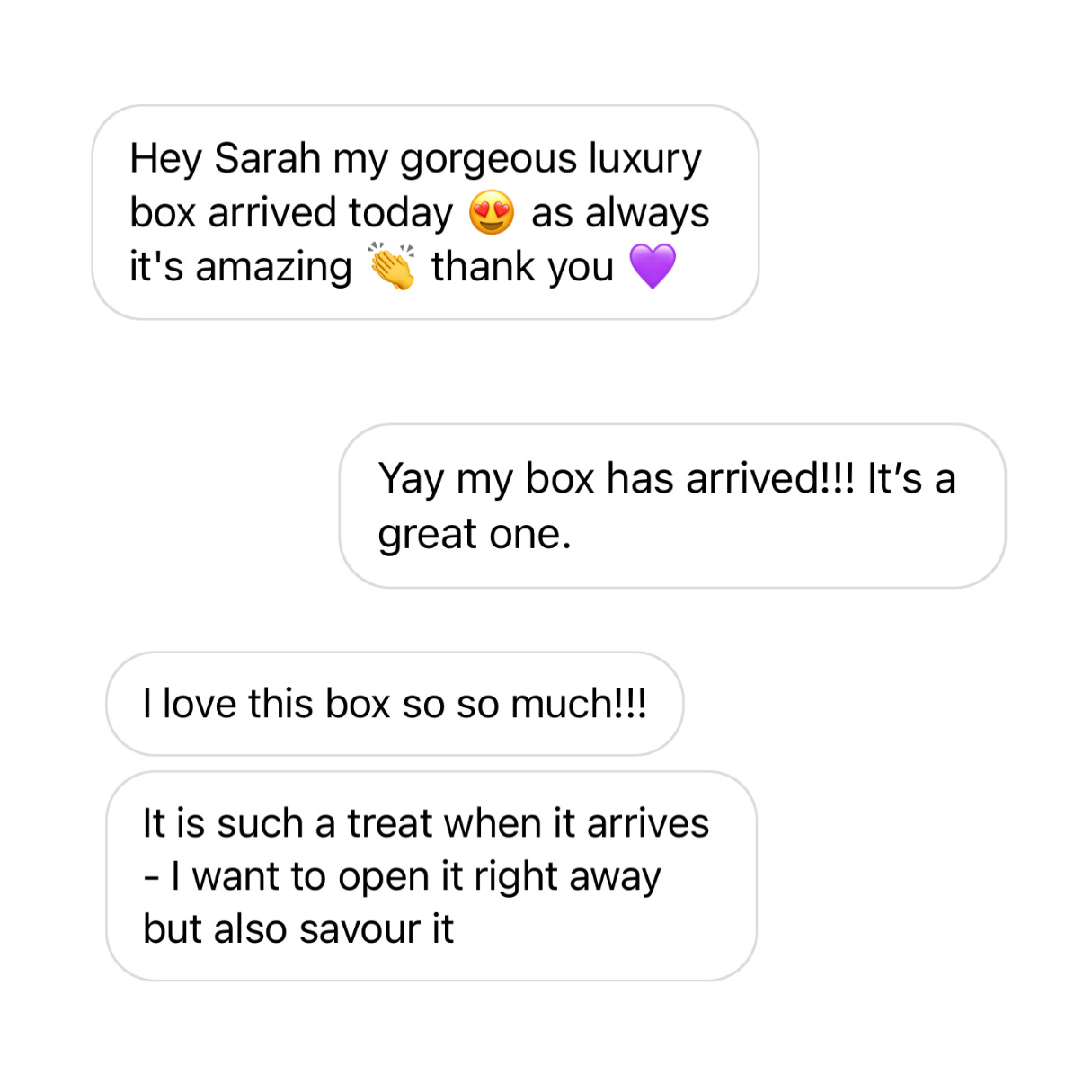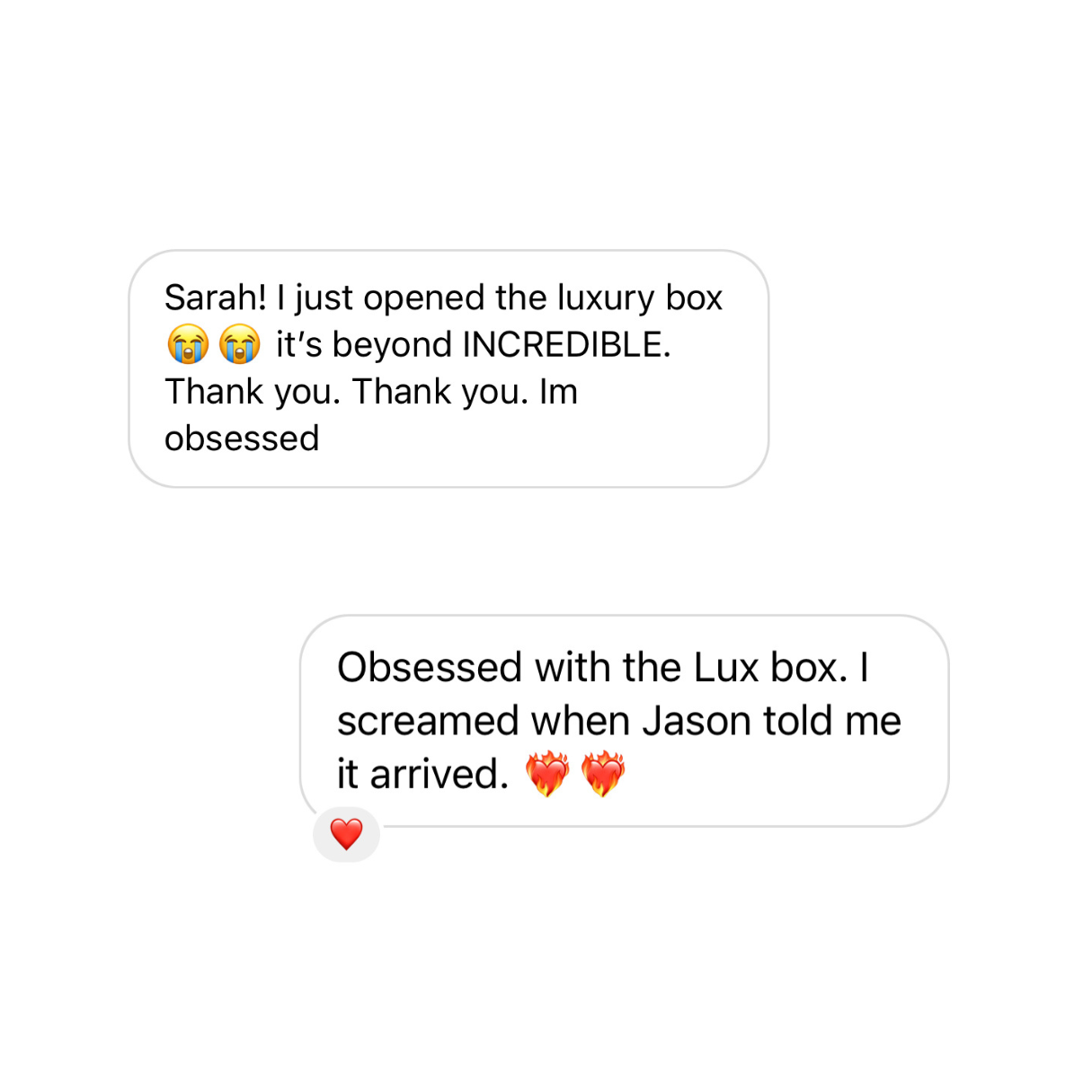 Choose Your Subscription ...