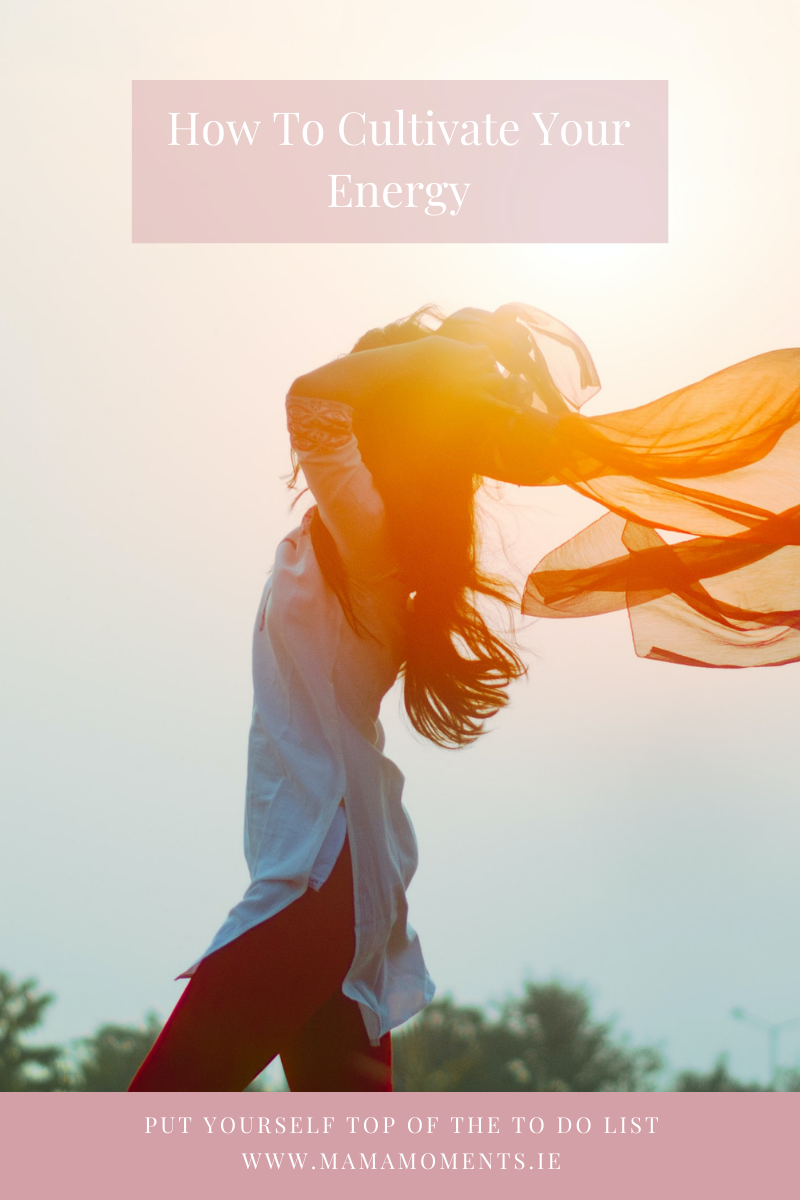 Our minds and bodies are complicated. To make matters worse, what we were taught about how to maintain a healthy lifestyle and sustain our energy levels has been proven to be much more complex than we once believed. Before we were told that a healthy lifestyle meant exercise and eating well. We now know that the complexities of our mind are also in play. The pull of our energies related to our mental, emotional, and spiritual state are just as fundamental as our physical energy.
Maintaining this rhythm between our minds and bodies to live well and be our best selves means engaging with both every second of the day. But this constant flux of energy levels as we work, mother, and fit rest in there somewhere, can be tricky to master. What we need to learn is how to cultivate our energy from the moment we get up in the morning to the moment we close our eyes to sleep.
Cultivating our Energy
Being aware of our energy from moment to moment can bring an exceptional awareness to our ability to cultivate and grow our energy. This means being mindful of what pulls on our energy stores, what reignites us, and how to store that fresh energy cull.
Change Your Mindset – negative thoughts can make us susceptible to negative drains resulting in low energy, illness, depression and more. When we change our mindset to think positively and be optimistic, which admittedly is not always easy, we become more focused, aware, and conscious of the decisions we make. Positive energy floods us with endorphins, the feel-good hormone.
Nurture Good Behaviour – Cultivating our energy comes from our behaviours. By ensuring we maintain good behaviours such as eating well, exercising, caring for our mind, and practicing self-care we encourage a pattern of energy building behaviours.
Avoid Stress – Stress is the biggest killer of energy. Controlling our stress levels which come from so many different areas of our lives, will go a long way to building and cultivating our energy. Talk to a friend, a counsellor, meditate, and make space for yourself.
Encouraging Morning Rituals
When we wake in the morning we're usually immediately conscious of that to-do list. This is an immediate drain! If we look ahead to the chores, the tasks, the minute-by-minute energy draining routines, we start off on the wrong foot. We want to do the opposite. When we wake in the morning we want to envisage a full and bountiful day that we are ready for. A day we are excited about and actively energised to get stuck into. By creating morning rituals which hone our energy levels, we create an energy store which will positively and enthusiastically get us through our day.
Starting our day with pleasure and joy, we ignite our energy so that it is full and abundant and everything we do comes from that super abundant energy. Creating a morning religion essentially means putting yourself first in your thinking, being aware of your energies and capabilities and giving yourself the time to step into the day.
Avoid hitting snooze

, but rather get up on that first alarm and take advantage of the time to practice yoga or meditate for five minutes.

The fragmented sleep won't benefit you anyway!
Write down your dreams.

It's easiest to remember our dreams in the morning

so harness the power of your dreams by writing down any symbols, messages, or intuitions which crept in while you slept.

Shower.

But don't just take a shower. Be mindful of the cleansing power of the water and

check in with yourself as the water runs over you. Ask yourself how you are feeling physically,

emotionally, mentally

,

and spiritually.

Avoid

c

affeine

first thing in the morning and replace it with water.

Morning tiredness is a sign of dehydration so

drinking a glass of water first thing in the morning helps to kickstart your day.

Stretch

. After a night's sleep our bodies are tight and rigid. Stretching our muscles will release energy-stimulating endorphins to wake up your weary bones.

Eat breakfast

, but not just any breakfast.

Choose

high in fibre whole grains, fruit,

and include protein like eggs and yoghurt.
Pick an affirmation card.

Allow the words to sink in and think about how they can and will affect your day and your mindset.

Be aware of your stressors

. Our minds can go into overdrive when we start to think of the potential stressors ahead of our day. Reign it in by

not allowing yourself to think too far ahead.

Practice journaling and focus on the controllable.

Do what makes you happy!

Put a spring in your step the moment you wake up

by

knowing you are

doing things which put a smile on face.
Energy Restorers
No matter how well we set up our day, we will hit those energy drains, those lulls, and that definitive afternoon slump. Once we are mindful of our energy throughout the day we can take action to restore our energy whenever it starts to dip or when our stores are running low. Avoid quick energy fixes like caffeine and high sugar snacks. They will only give you temporary hits before you crash again. To restore our energy we need to mindfully approach our actions to rebuild our energy levels.
Switch it up.

Our routines are endless, exhausting, and often monotonous. If

you pick up the kids by walking the same streets repeatedly, change the routine and cross the road or go the long way. Change the pattern and reignite a little buzz within you. The same goes for

plans you make. If meal planning means tonight is the full

-

on roast but your energy levels are begging for something less complicated, then

change it to something else. Don't feel stuck to the rigid nature of our days.

Rest

.

All work and no play is

a devastating energy drain. Rest, play, focus on your mind as well as your body and you will naturally restore some energy by giving yourself a break.

Rest does not have to mean sleep but actively taking yourself away from the stressors and drains of life to refuel.

But you must consciously and actively take the time to rest.

Rest all of your senses, your entire body, and quieten your mind for full restorative action.

Find your centre.

We can easily become emotionally and mentally overwhelmed throughout our day. Take a moment when things become excessive and find your centre.

Get outside and clear your head. Meditate. Practice mindfulness. And reset your energy.
Energy Blog Series