"Just as night is followed by day, so too your dark times will be followed by brighter days ahead."
-

Karen Salmansohn
Since this box launched, I have been getting such gorgeous messages from people saying how much it has cheered them up!
"You've just put the biggest smile on my face ... just when I needed it! Thank you so much I love love the box"
"I just received this months box and wanted to cry"
"The box is gorgeous!"
Let's face it, we all need support and a lift in the difficult times and The Brighter Days Box was curated to help soothe and relax body and mind, while uplifting your spirits.

Each of the 5 products inside are from small, Irish, female led businesses. Some of whom I've worked with before and I reached back out to for this box. The last year or so has been so hard on small businesses, so being able to support those I've worked with before means a lot to me.


Keeping reading to find out more...
Yogandha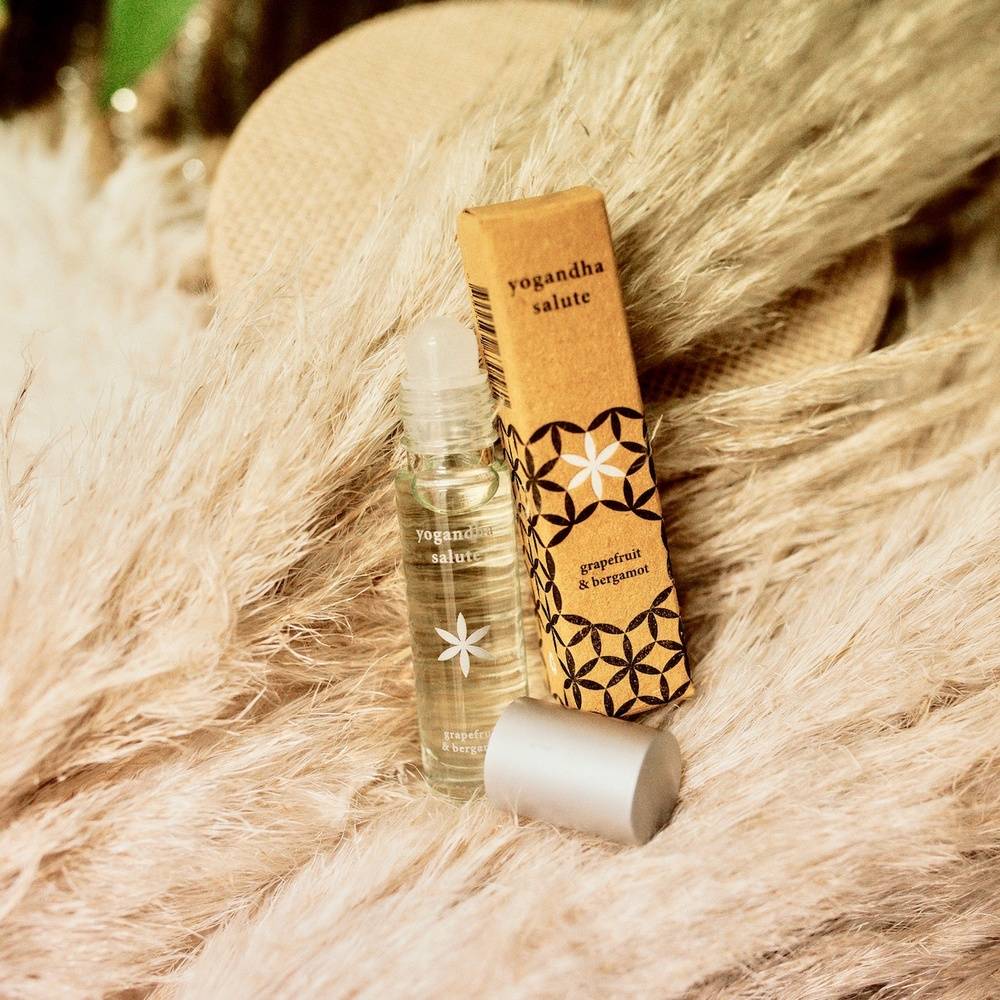 This pure, vegan, aromatheraphy salute rollerball by Yogandha was formulated by yoga teacher Sinead Duffy. Containing bergamot, grapefruit and rosemary this oil helps uplift your spirits, reduce stress and anxiety, eases S.A.D (Seasonal Adjustment Disorder) as well as boosting your mood, energy levels, and the immune system!

The salute roll-on oil is wonderful to use in the morning to give you a boost, especially if you have had a broken night's sleep.
Meadows Skincare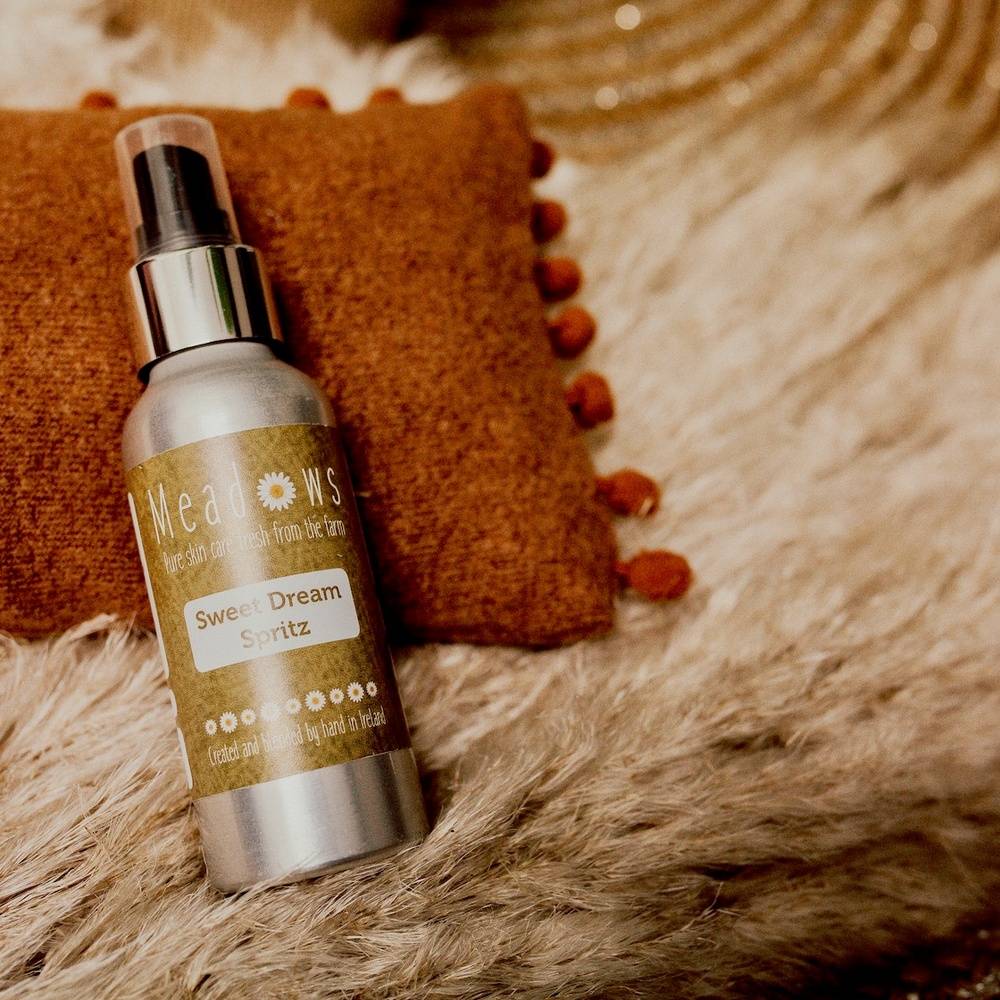 I am thrilled to have this beautiful pillow spray back again! I first included this divine spray from Meadows Skincare in the June 2019 box. Based in Wicklow the company is run by Claire Williams, who uses her own scientific background and the influences of nature to develop a range of pure, environmentally-friendly skin care products which are 100% vegan.

This gorgeous 100ml spritz can be sprayed on the body, into the air, onto your bed linen - and can even be used as a facial toner! The scent of lavender, frankincense and camomile essential oils combined with orange blossom water will bring a sense of peace to the body and mind, helping you drift off to sleep more easily. Exactly what we could all do with right now.
Mama Moments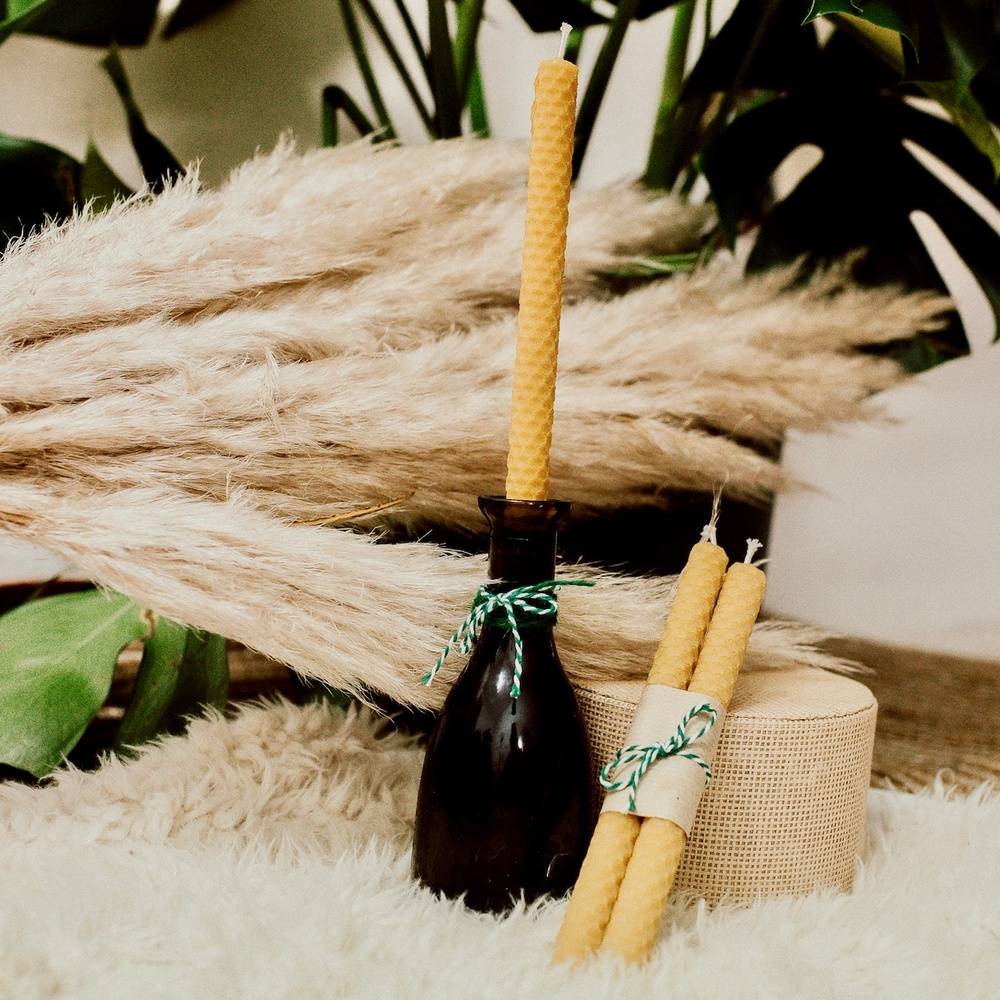 These beautiful hand rolled, 100% pure beeswax candles are getting their second outting in a subscription box this month. I have been making these candles for almost two years and they are loved by so many of you. I thought they would be the perfect addition to The Brighter Days box. The candles are the natural colour of beeswax and have a light, sweet, natural fragrance. They burn with a beautiful soft glow making them perfect for creating a warm, nourishing environment.

Regular paraffin candles are petroleum derived and can release undesirable chemicals like benzene, toluene and soot into the air. These types of candles do more harm than good for indoor air quality. Pure Beeswax Candles on the other hand burn with almost no smoke and clean the air by releasing negative ions into the air. Beeswax candles are often especially helpful for those with asthma or allergies as they are effective at removing common allergens like dust and dander from the air. Beeswax candles also burn more slowly than paraffin candles so they last much longer.

Don't worry if you don't have candlestick holders - I don't either! I simply melt the bottom of the candle slightly and stick it into a glass container (usually from an aldi yogurt!) and it will adhere to the bottom.

(Candle safety info: Trim wick to ¼" before each use. Never leave a burning candle unattended and always burn on a stable heat resistant surface. Avoid touching or moving the candle while it is burning or if the wax is still hot. Keep out of reach of children.)
Solaris Botanicals
Another brand that have appeared in a Mama Moments box previously, Solaris are a Galway based business founded by husband and wife team Joerg and Karin Mueller. Both are qualified Medical Herbalists and Karin is also a midwife.

I love the aromatic and sweet taste of Chamomile and Rose in this soothing herbal infusion, which was hand-blended with the finest ingredients. Completely caffeine-free and certified organic it is the perfect relaxing brew to calm an overtaxed mind and help you unwind at the end of the day. The teabag can be infused up to 3 times and is 100% biodegradable.
Aine Handmade Chocolate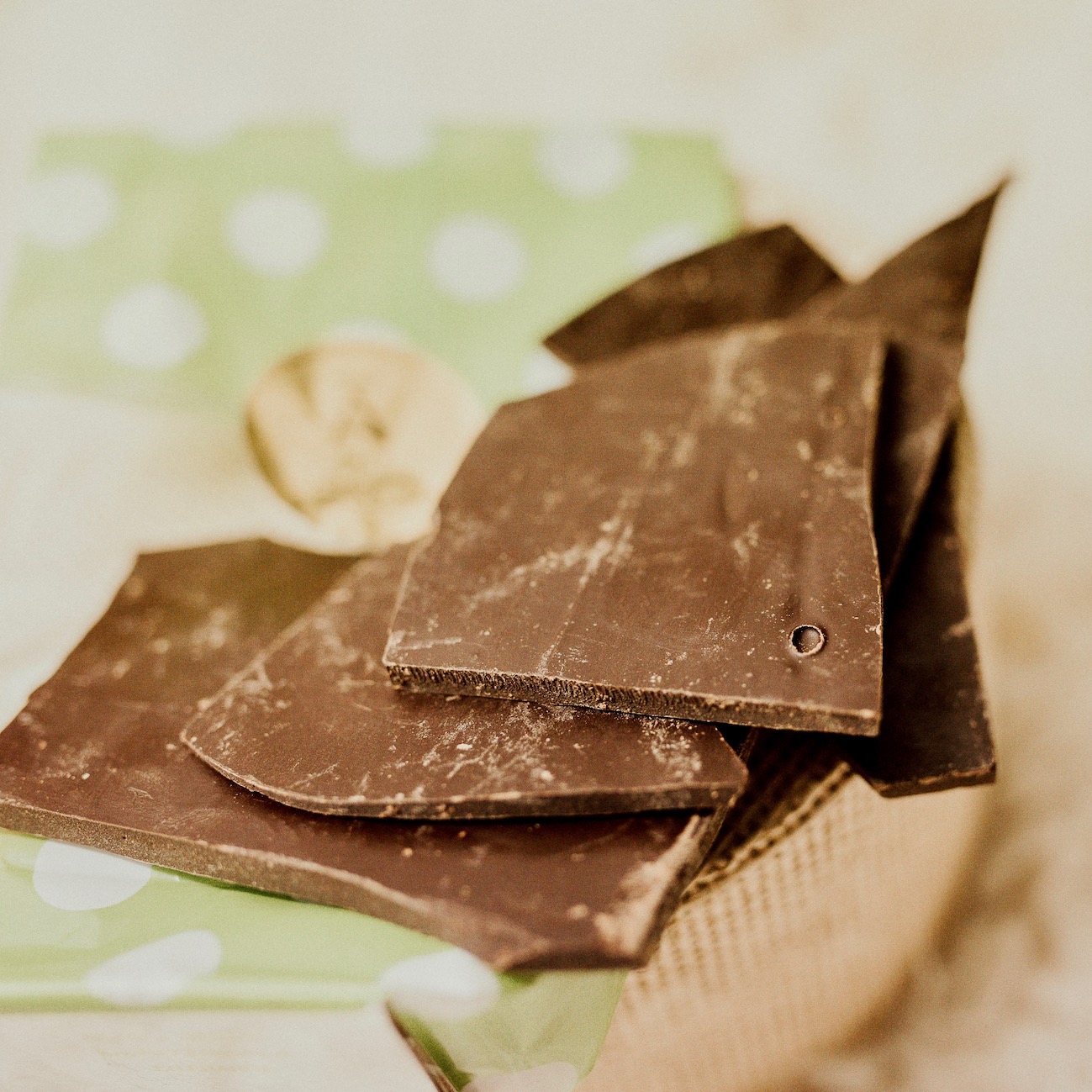 Áine Handmade Chocolate was founded by Ann Rudden, master chocolatier, in 1999 and has won 21 Great Taste Awards including 8 gold medals!

I chose to include the dark chocolate mint bark as dark chocolate, as well as being delicious, contains serotonin which relaxes your body and mind. It is also a rich source of antioxidants and minerals. Perfect for enjoying guilt free in the evening. You might just want to hide it from the kids first!
Purchase This Box
If, having read about all these gorgeous products, you want to purchase The Brighter Days Box for yourself head straight to the website to pick one up.

If you want to send one as a gift directly to a loved one or friend just select 'this is a gift' during checkout and you'll be able to ship it directly to them with a handwritten note.

If you want to make sure you don't miss out on future boxes make sure to subscribe here today!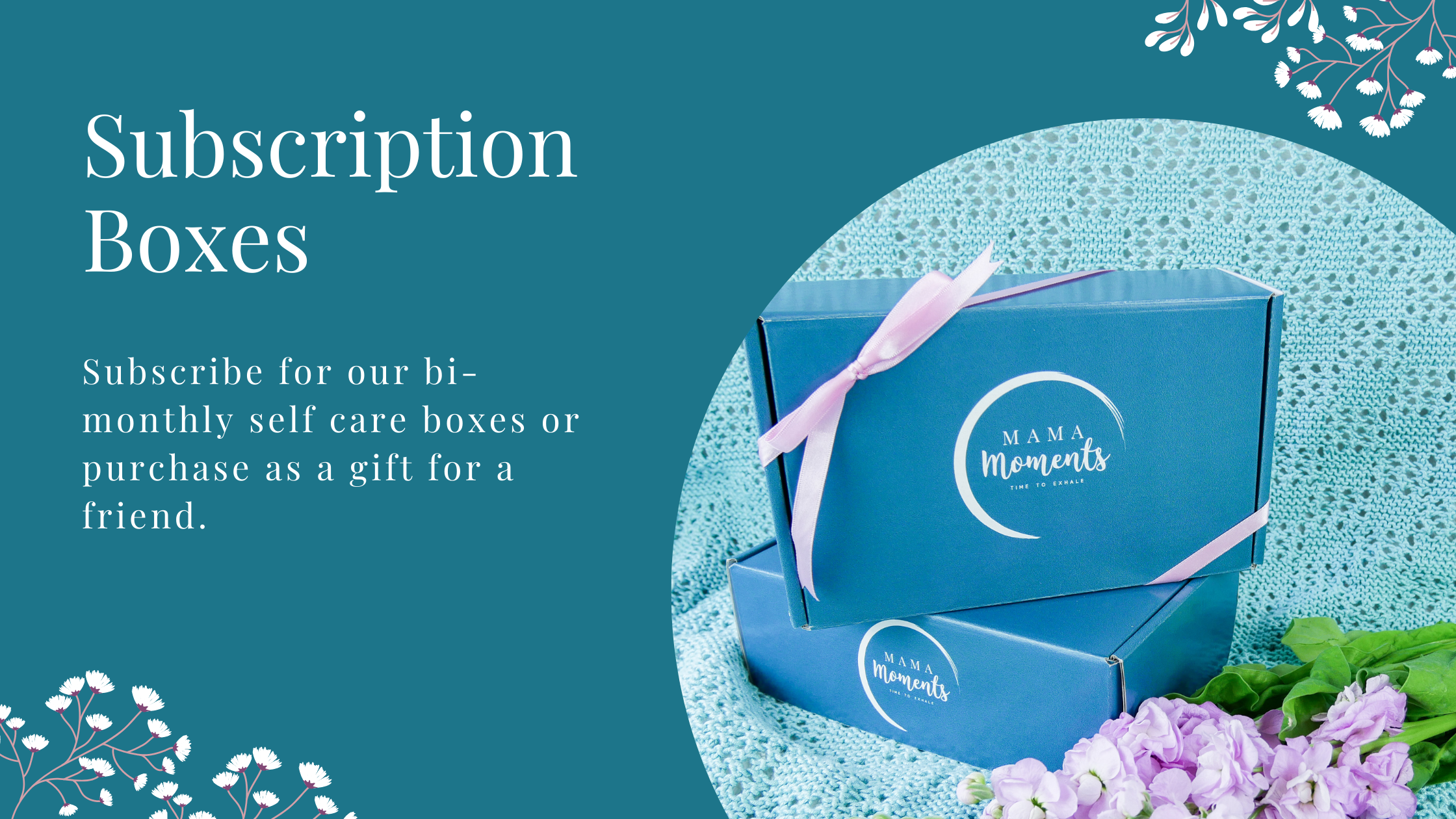 Subscribe to receive our bimonthly self care box featuring 5-6 items from small business owners designed to encourage self care. Perfect for 'me time'.
Don't miss out on future boxes make sure to subscribe here today!