The April box is here and I've already got so many lovely messages about it ...

✨ "Oh my gosh, the SMELL when I opened the box Absolutely divine! Another fab box, thanks so much. I can't wait for my me time." - Rebecca

✨ "I really needed this box this week— always perfect timing. I am especially obsessed with the Meadows face serum! 😍" - Nadine

✨ "Omg that smell when I opened it! I think I'm just going to carry the oranges around with me all the time " - Jenn

✨ "Oh my word your box has hit the nail on the head. I've had covid and then got mastitis and now have a sinus infection. I just used the facial stone and now I feel amazing! Your box is amazing as always." - Jessica

Keep scrolling to find out what everyone is raving about .... !

(Don't forget, that with the new Build-A-Box section on the website you can now shop all these products individually, as well as pick up The Pamper Box otself!)
The Pamper Box
Included in The Pamper Box are 5 items which I carefully chose to encourage you to pamper yourself.

I often say that self care isn't just about bubble baths or face masks, that it's mostly about looking after your basic needs (drinking enough water, going to the dentist, taking a walk) ... but sometimes, when we're feeling really depleted, a pampering session is exactly what we do need!

These are five stunning products, all from small Irish, businesses (of course). Some of these are products that you would probably never have treated yourself to (but you're going to love!).

Combined together they will give you the instagram- or Pinterest-worthy 'at home spa moment' that will leave you feeling fully restored after a long day.
Meadows Skincare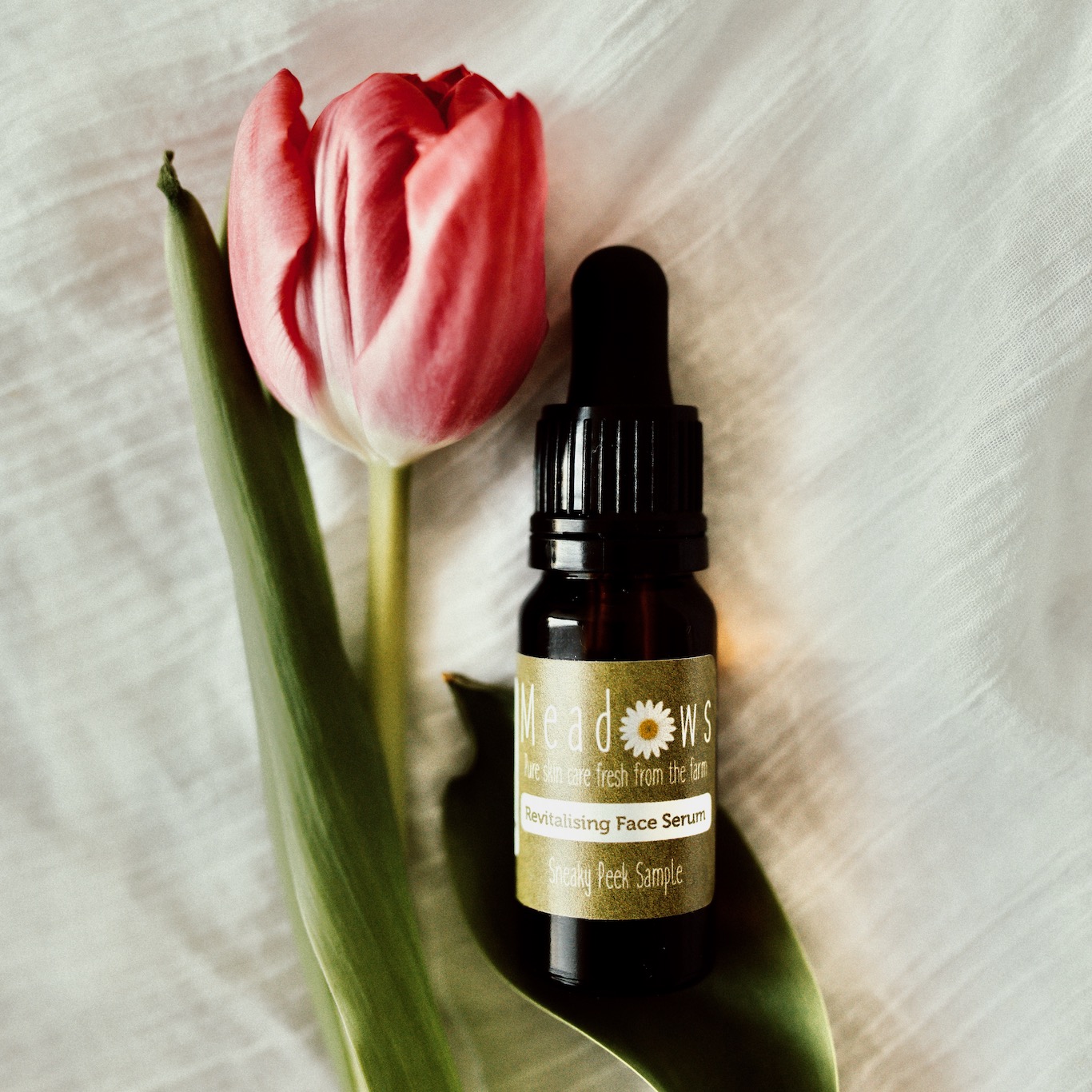 The award winning Revitalising Face Serum from Meadows Skincare is a firm favourite of mine.

Made with only the best natural ingredients on a family farm in Co. Wicklow this is natural skincare at its finest.

Created with with Rose, Frankincense and Palma Rosa Essential Oils and a combination of Argan, Macadamia and Rosehip oil, this is an easily absorbed non-irritating face serum. The oils have anti-inflammatory properties and help the skin restore the its barrier function and reduce water loss. It is high in Vitamin E which gives the skin a natural boost.

This serum is guaranteed to leave your skin feeling soft, supple and visibly have a natural glow. The Essential Oils used in this serum (Frankincense, Palma Rosa, Rose) help reduce blemishes, appearance of large pores and prevent wrinkles.

And there's enough serum in this bottle to last you 4-6 weeks! Plenty of time to discover just how much you love it.

Buy now from the website

And this face serum pairs beautifully with the next item in the box ....
DéDANU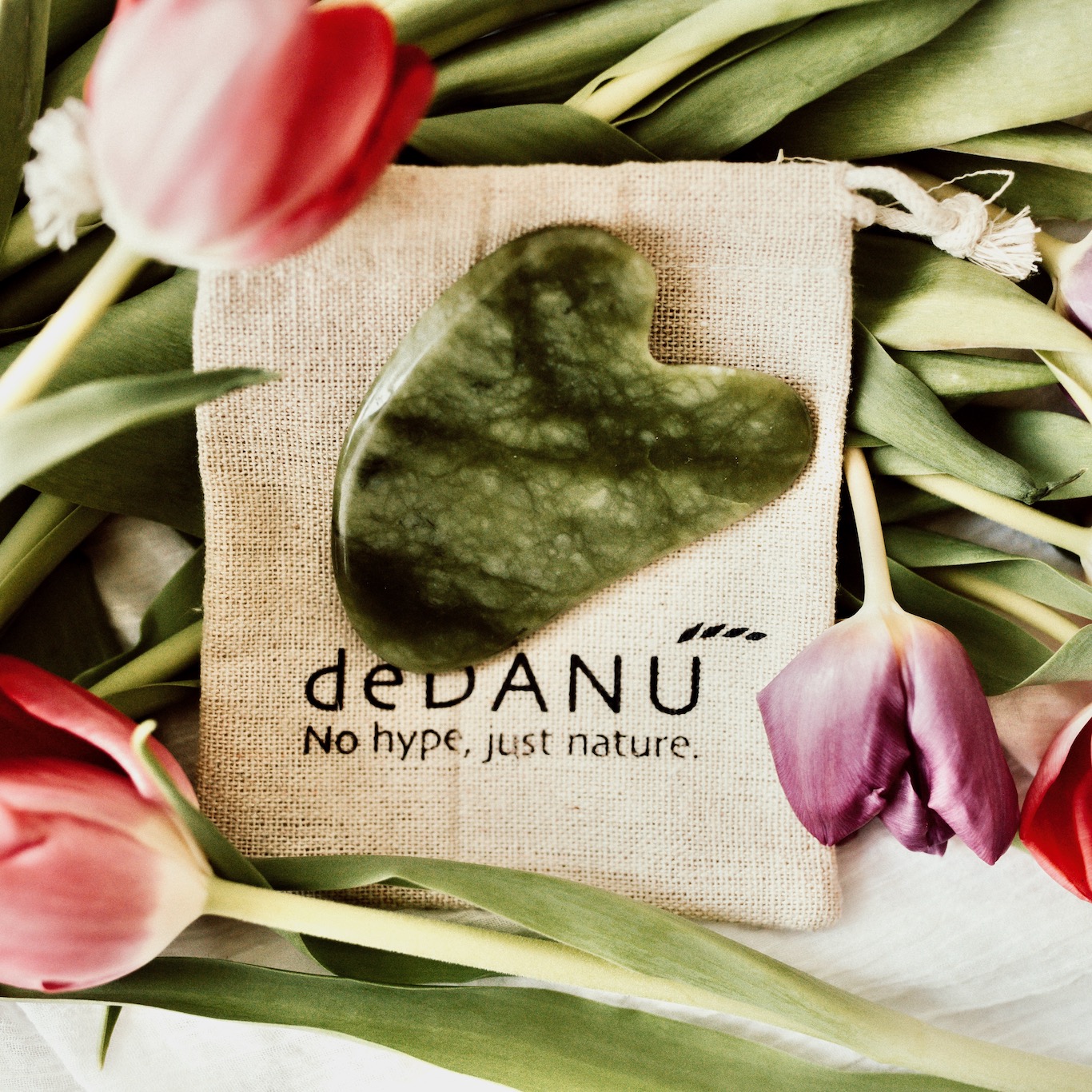 The deDANU Gua Sha Massage tool is a modern take on an ancient beauty ritual. Some of you will have received a jade gua sha (like the one pictured about) and some of you will have received a rose quartz gua sha.

Hand-crafted from natural materials, each piece is entirely unique. This exquisite tool hugs the curves of your face and neck to increase blood circulation, refining and smoothing your skin, as well as stimulating a variety of acupressure points, releasing tension and soothing inflammation.

How to use:
Cleanse face.

Smooth a few drops of your Meadows face serum across the face.

Forehead: Keep the tool flat against the face and begin with the forehead. Scrape in an upwards motion from the eyebrows to the hairline

Cheeks: Smooth in an outwards motion starting from the nose to the ear.

Jawline: Use the end of the gua sha tool with the two curves. Start from the chin and scrape until the ear.

Eye area: gently scrape the gua sha from the inner corner of the eye outwards to the temple. Only apply light pressure.

Tense Muscles: Use a salve to warm and prepare the muscle. Gently massage the muscle using the stone.
(I will be sharing a video demo of how to use this on my instagram reels later today if you'd prefer to watch a video to learn how to use this amazing tool!).

This tool will uplevel your skincare ritual and help maximise the effectiveness of your skincare products.

Buy now from the website
The Natural Beauty Pot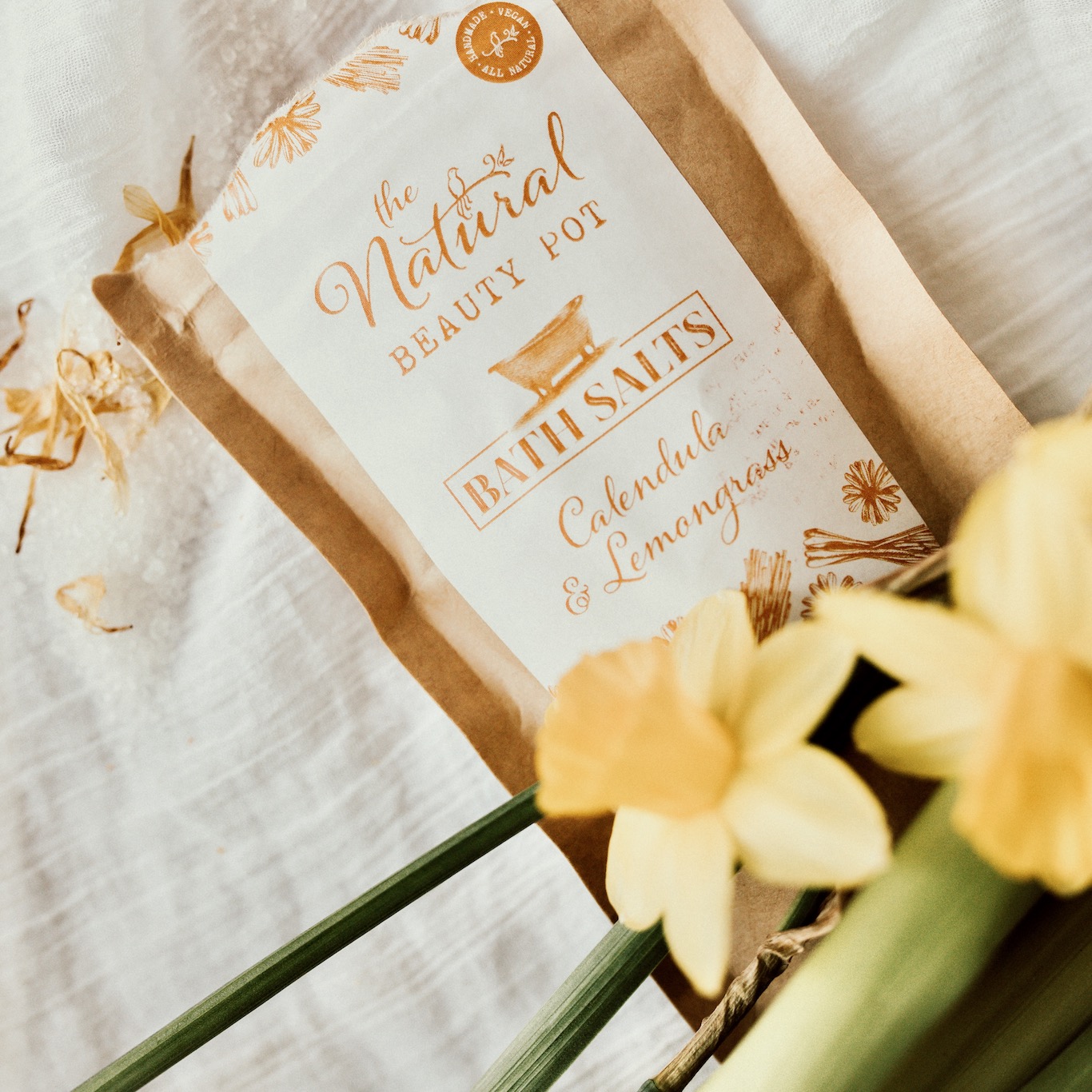 The smell from this cute sachet of bath salts is divine!

Blended with healing calendula petals and zesty lemongrass essential oil to revive and energise your soul. Both Calendula and Lemongrass have a range of antibacterial, antifungal and anti-inflammatory properties. Together with the mineral rich epsom salts they create a mood boosting and relaxing bath.

Add a spoonful to your bath for a blissful experience.

Buy now from the website

And these salts pair perfectly with the next item in our Pamper Box ...
S&S Soap Sisters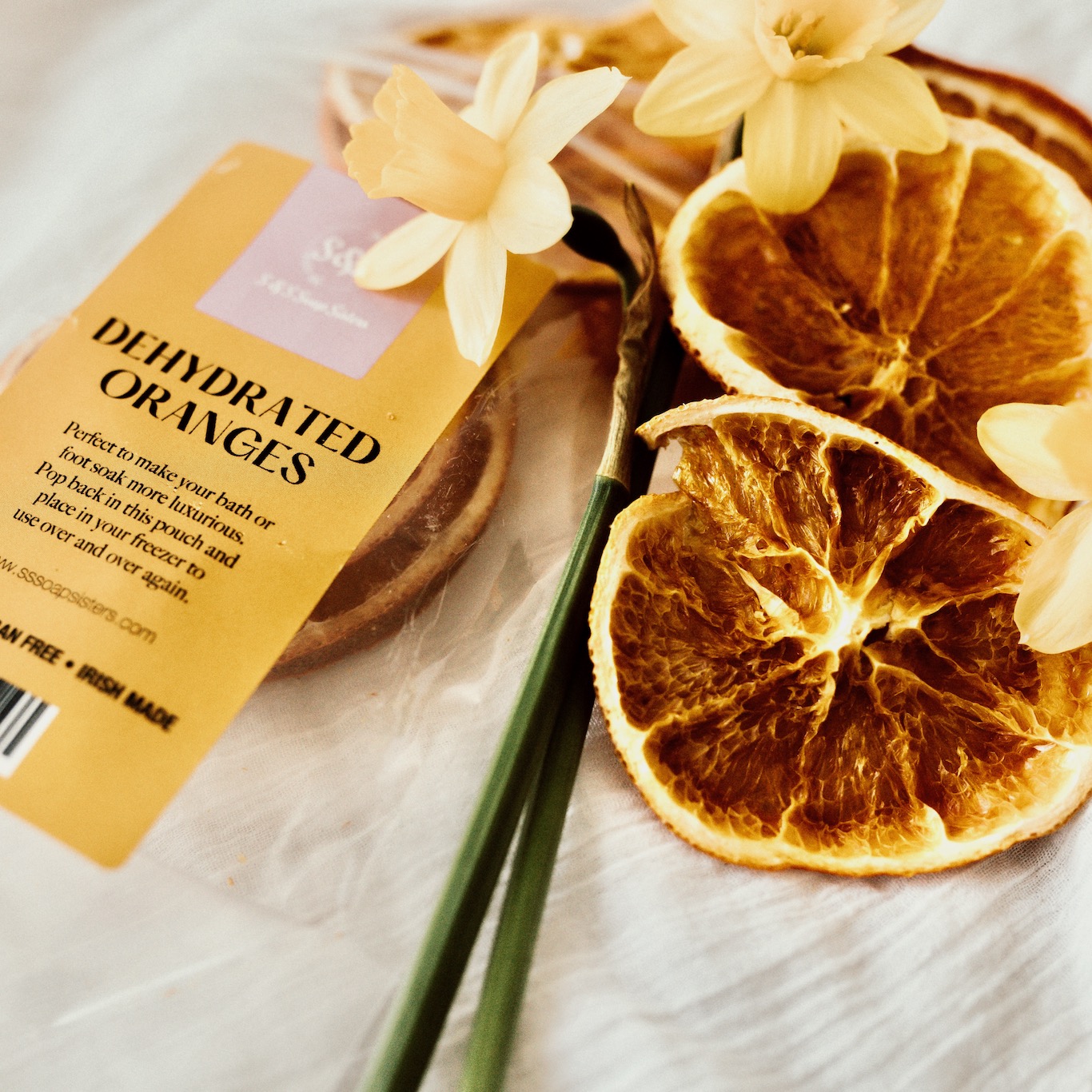 Uplevel your bath or foot soak to something truly pampering!

These orange slices are something you may see floating in a bath on Pinterest or on an influencer's instagram and think to yourself "How nice does that look!" ... but you never actually get around to buying them for yourself.

Well here they are specially for you! Add to bath for the perfect, pampering flourish.

And it gets even better, you can actually reuse them! Just put the slices back into their pouch and store in the freezer until you're ready to use them again, for your next at home spa experience.

Buy now from the website
Mama Moments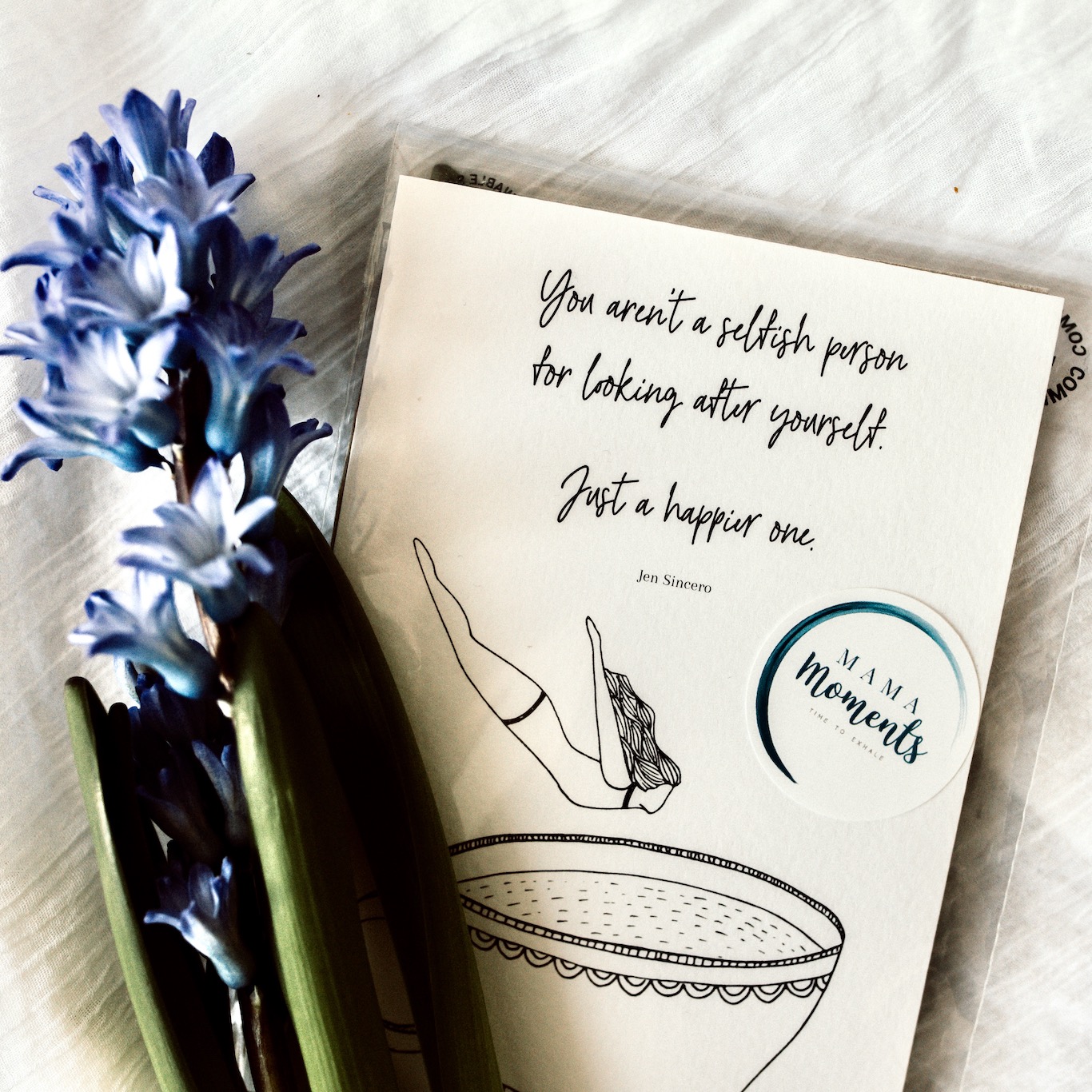 And the final product is a brand new hand illustrated print from Mama Moments.

"You aren't a selfish person for looking after yourself. Just a happier one."

This beautiful A6 print was produced on luxury paper and packaged in sustainable packaging.

It is the perfect finishing touch to The Pamper Box to remind you that looking after yourself is not a selfish act, but rather it is key to your daily happiness.

Buy now from the website

Purchase This Box
If you want to pick up The Pamper Box, or any of the individual products, either for yourself or as a gift, click here.