Here at Mama Moments, despite the desperate state of the world right now, we have achieved some incredible things this year and I wanted to personally take a moment to highlight some of these.
Firstly, thank you so much to every single mama, sister, best friend, husband, partner or grandparent who has bought a box or product from the Mama Moments store. Your choice to support a small Irish business like mine means I have been able to stay afloat during the pandemic and continue to deliver quality gifts to mamas to help them feel at ease and encourage the self-care we all need so much.
Since early 2021, we've created and launched 3 new courses, 2 new Mama Moments products for the shop, and have been featured on TV as well as in multiple media and print releases. In addition to all that, we now ship worldwide for FREE, and we have introduced the option to build your own self care box with any of the products that you want in it! All of this really adds up to make this year incredible and it's been amazing to share all this with you.
Here are just some of the main highlights for me personally:
The Rituals Self Care Toolkit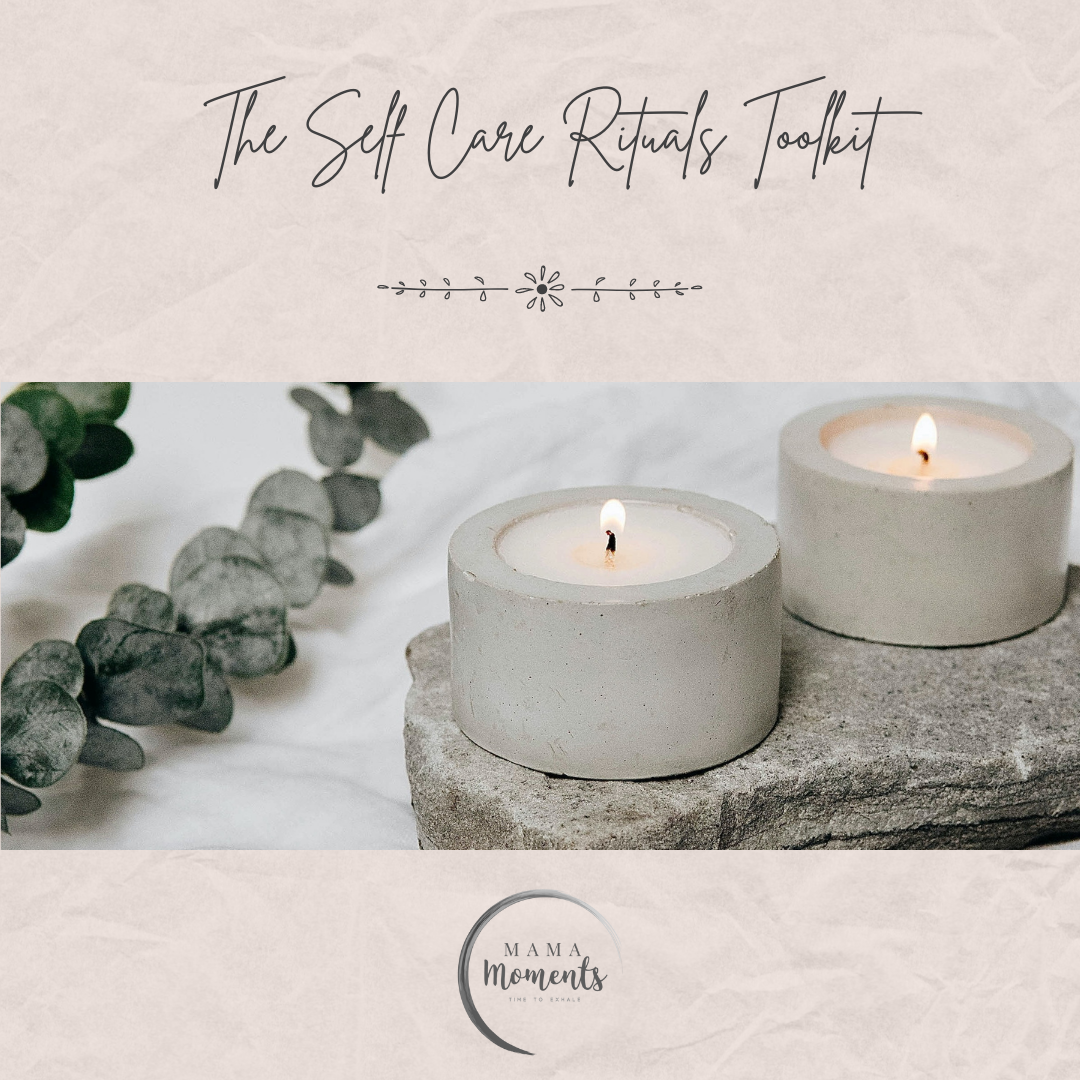 In the summer of this year, I really wanted to create an affordable, online resource for mamas, to teach you exactly how you can integrate self care into your daily life (in a way that doesn't feel like yet another thing you have to do). After helping mamas with this through private DMs and my private groups I came up with the idea for the self care toolkit.
This toolkit is a self-led course made to help mamas live their best life. It's designed to help busy, overwhelmed mamas weave self care into daily life with ease. The toolkit is everything I know about self care, it's what took me from burnout to actually enjoying mama life, and it changed my life.
The feedback from the course has been amazing. It's such an incredible course made up of videos, meditations and journal prompts … and you get lifetime access! People love the accessibility of the course and it goes perfectly with The Rituals Box, one of my mama self care boxes.
The self care toolkit was a big hit this year and a breakthrough for Mama Moments!
Unlock Your Cycle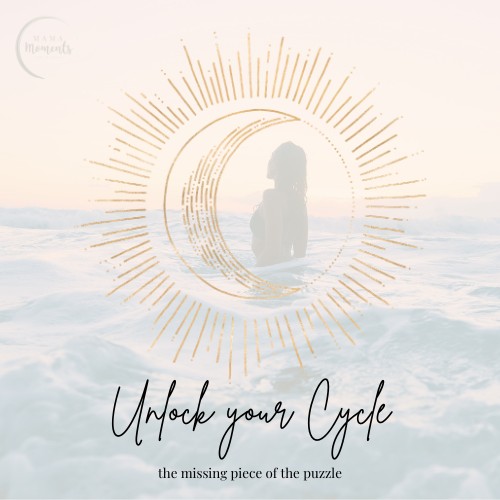 What if there was some way that parenting, exercising, working and just living your life could become a whole lot easier ... simpler … effortless even?
What would that mean for you? Imagine how that could affect your whole life? Your family's life?
The Unlock Your Cycle course is the missing piece to women's lives.
It is next level self care.
Every teaching is full of aha moments that will have everything finally click into place for you.
And you'll wish you knew all this years ago!
This course was a passion project of mine, I ran it live twice in 2021 and it is now available as a full on demand program.
It helps women fully understand how you can use your menstrual cycle to your advantage, to live in harmony and manage your whole life that bit easier - parenting, work and family life.
The feedback from women who have taken the course was incredible and I was thrilled that Unlock Your Cycle was even featured in Irish Country Magazine!
Self Care In The Trenches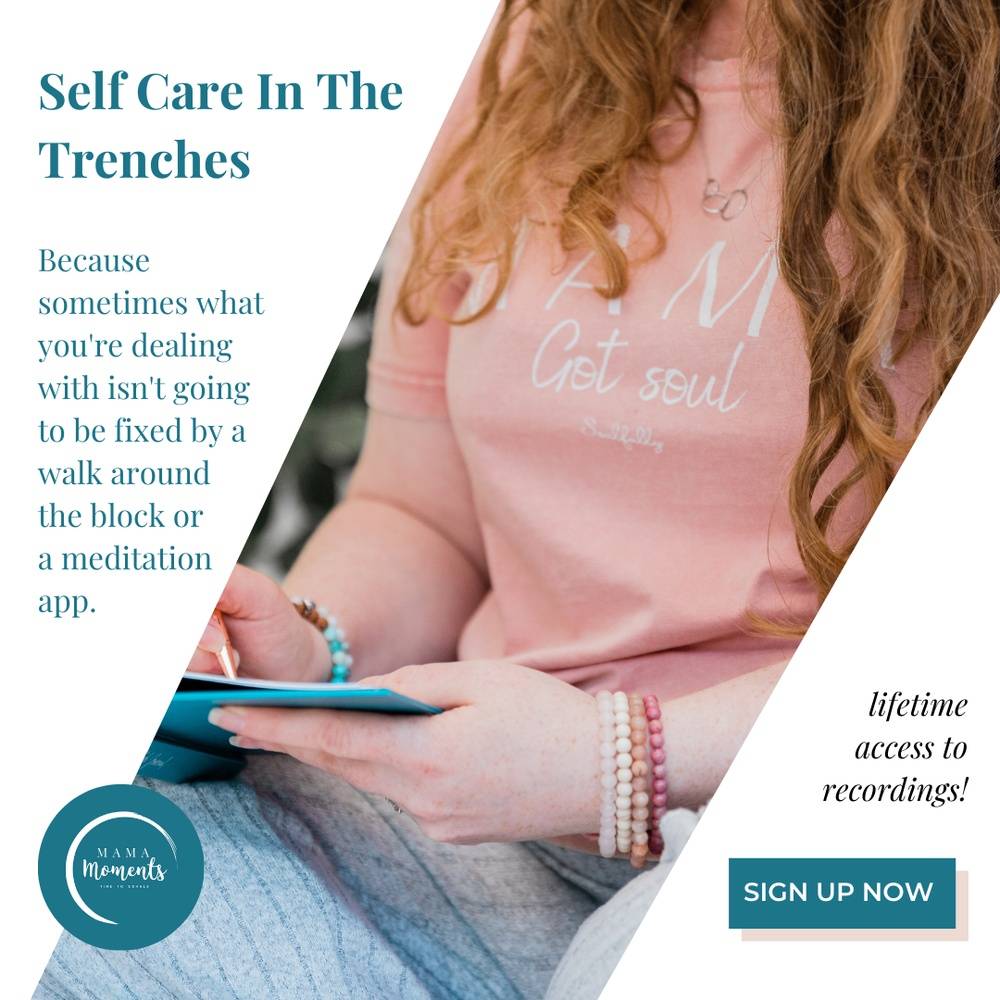 I created this course because sometimes the standard self care recommendations just aren't enough to help you deal with what you're going through.
After dealing with grief, trauma, and health issues personally, I immersed myself in everything I could learn and developed a range of skills to help me when things get very stressful and I feel like I'm struggling.
In this course I teach you the exact tools and techniques I use when I'm underwater, the ones that really helped me get from that very dark place I was in, to a place where I am able to enjoy mama life.
This course is so powerful that I gave it lifetime access to participants. It's so valuable and much needed for every mama out there, and the feedback was that people use it as a thorough go-to resource they can rely on to help them get back on their feet.
This was a brilliant course to launch this year to go alongside the self care rituals toolkit.

View the Self Care In The Trenches Course here.
Mama Moments 2022 Planner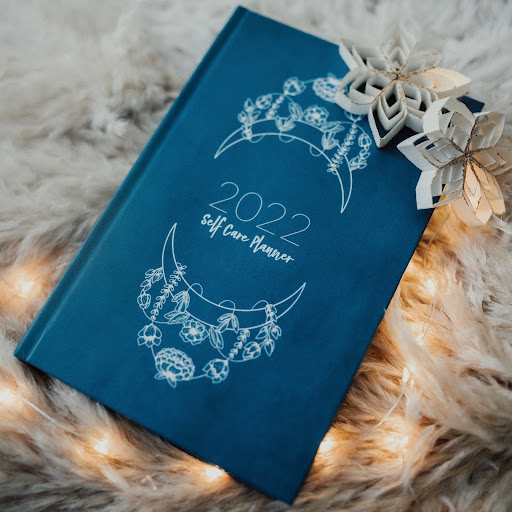 The much loved yearly planners are also back!
Now in its 4th year, the much loved Mama Moments yearly planner helps you stay organised, encourages you to practice self care, dive into your own personal development, track your period & habits, and provides space for mindfulness, capturing memories, journaling and reflection.
I LOVE a good planner and never quite found one that had everything I needed, so the entrepreneur that I am, I created exactly what I was looking for, and so many of you love it too!
This year it's back in time for the Christmas box and makes a perfect Christmas gift by itself too!
The planner is a beautiful, novel-sized, hardback notebook. It has everything you want from a planner including bucket list, action plan, goals, weekly meal plan, notes, and even gorgeous seasonal ink drawings for some colouring-in mindfulness.
This one is popular for good reason!
Mama Moments Notebook
After sitting in customs in Dublin, 30 minutes from me, for four months (!!) I was delighted to finally receive the Mama Moments Notebooks just in time for Christmas.
As with our 2022 planner and Gratitude Journal, the notebook was designed and printed to the highest standard, with high quality paper, a hardback and beautiful cover design.
I created this notebook to give you a place to journal, to capture thoughts and lists, to help you process thoughts, give your creativity free rein … and be whatever you need it to be.
I personally love this notebook for thought downloads and journaling which is such an important part of my own self care.
I am so pleased they are now here for you. They make a great addition to the self care boxes, or as a separate present, and this was definitely a big win for me to get these before the end of the year!
Shop the Mama Moments Notebook
Build Your Own Box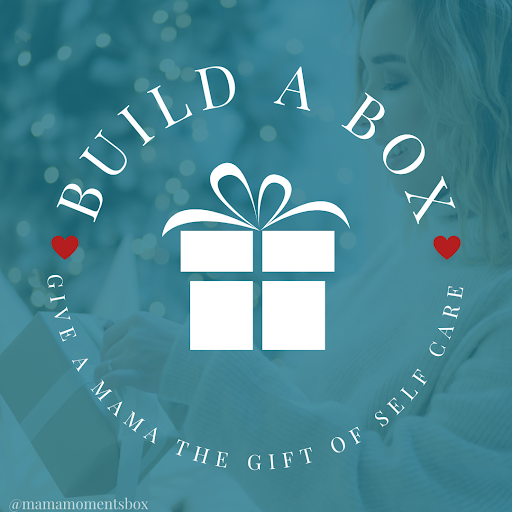 You've all been asking for it and it's finally here!
After so much feedback and suggestions from within the community, we introduced the option to build your own perfect self care box this year. People love the subscription boxes and the gift boxes but I was learning that people really wanted to restock on their favourite products or make up a more personalised box, tailored to their loved one's particular taste.
Just last month, in November, we updated the website and all the back end processes to enable customers to create their very own Mama Moments box. With over 30 products to choose from, you can choose as many products as you like and they will all be gift wrapped by hand in tissue paper and sent in a Mama Moments box, at no extra cost.
I really love being able to give this option to people who perhaps just want one or two items or someone who wants to create a full hamper or themed self care box (including all natural skincare for example!). The possibilities are endless!
Subscription discounts and payment options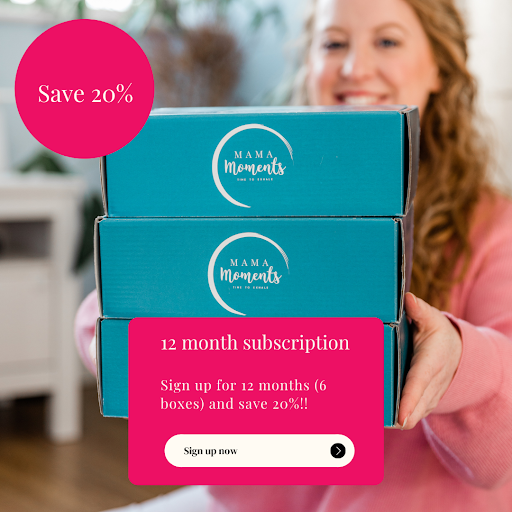 The Mama Moments subscription boxes have been running for over 3 years now. We started as just a subscription box company, with a new self care mama box sent out every other month, filled with gorgeous Irish products.
I'm so grateful so many of our customers are loyal and love getting their bimonthly subscription - several of our customers have been with us since the very first box back in August 2018!!
However, I'm thrilled to now announce subscription payment options! After the year and a half we've all had with covid, allowing people to save that bit extra when they sign up for either 6 or 12 month subscription makes me so happy.
FREE Worldwide Shipping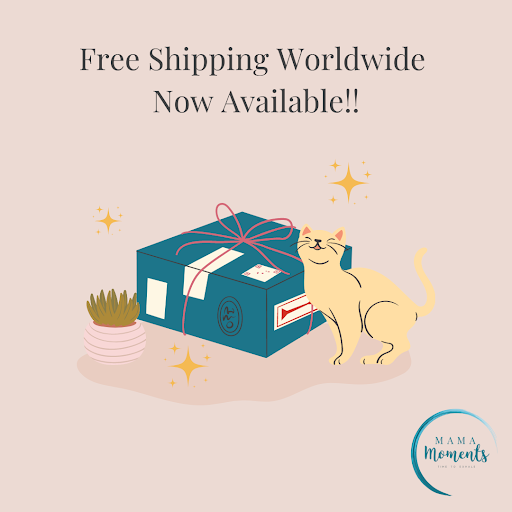 Since working with influencers and social media being so widely available, I was growing my online community with fans from all over the world. I was receiving enquiries about my boxes from overseas and I really wanted to make the boxes accessible to everyone.
So earlier this year, after crunching the numbers and looking into expanding my business, I was delighted to introduce FREE worldwide shipping (yes worldwide!) to the Mama Moments shop.
We now have customers from Australia, Canada, USA, France, Sweden and Germany, to name a few places aside from the UK and Ireland!
This was a huge step for me and Mama Moments as, not only do we stand out against competitors in the market, but as a small business it's more appealing to customers to buy and for me it's a great feeling to be able to surprise and delight more people by taking care of the shipping costs!
PR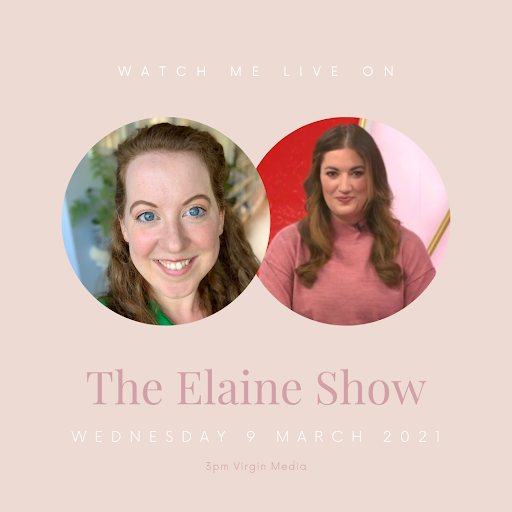 I'm so proud this year at Mama Moments we secured even more coverage in the press!
It's so good to see small Irish businesses like mine get noticed and take up space in some of the bigger media.
In 2021 we were featured online by Her.ie and IrishExaminer.ie, had print features in Irish Country Magazine, Mums & Tots magazine, Sunday World Magazine … and in March this year, I was even interviewed on The Elaine Show!

You can check out all the Mama Moments press features and watch the full interview I did on the Mama Moments website here.
The Year Finale In Stats
Looking back, I can't quite believe what a year it's been and the figures and highs we've achieved.
Laying it out here for you, below are some fun facts and figures from Mama Moments in 2021:

900+ orders since 1 January!
The farthest box delivered was to Australia and Singapore!
(since I introduced FREE worldwide shipping earlier in 2021, as well as shipping all over Ireland, we've now also sent self care boxes to mamas to Australia, Singapore, USA, Canada, UK, France, Sweden & Germany!!)

The most popular box this year was a tight race between The Hygge Box and The Christmas Box … but The Hygge Box might have the edge (just!).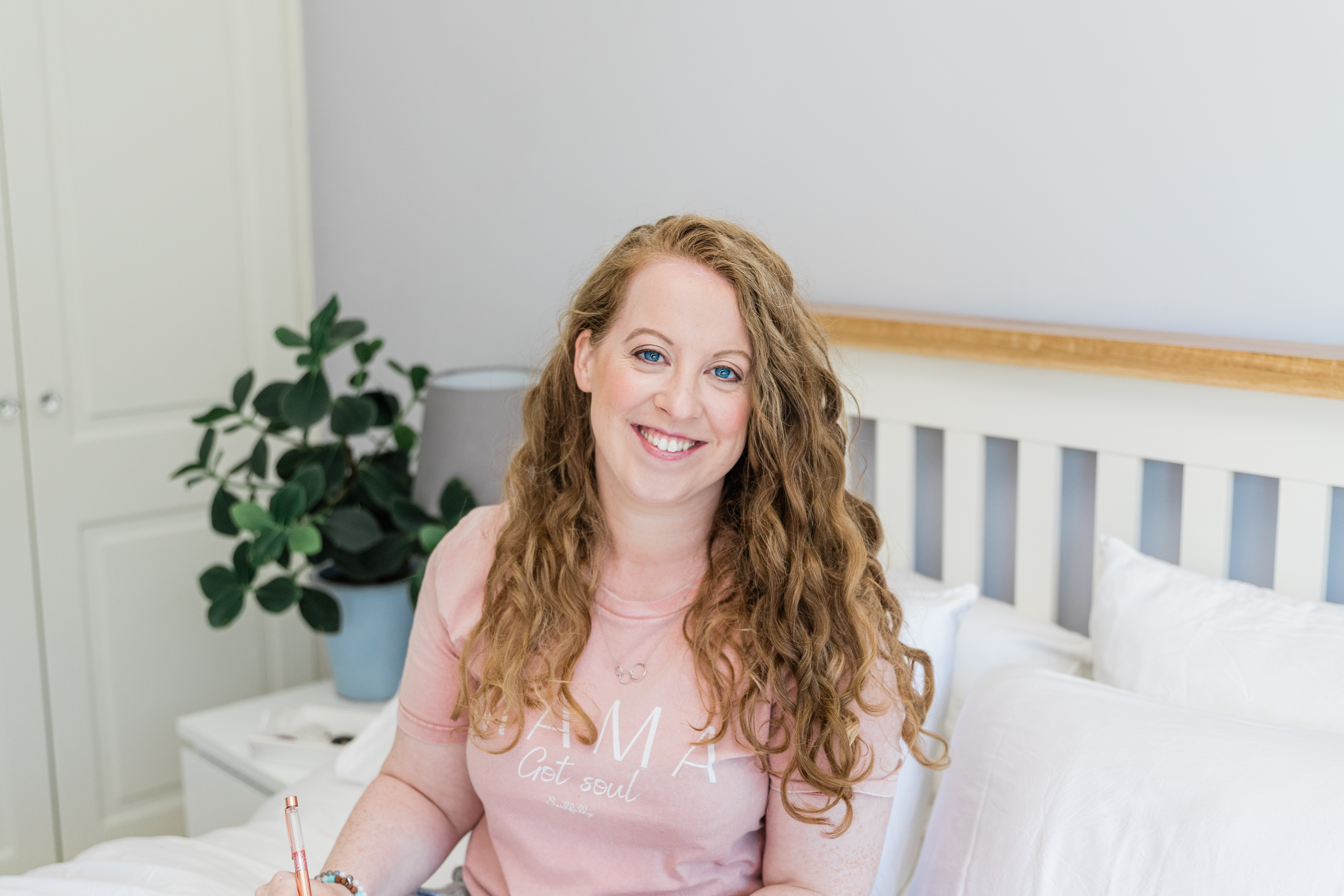 Finally I'd like to say a HUGE thank you to everyone who has purchased from Mama Moments this year and to everyone who has left a review, given feedback or been part of my online community. I couldn't do it without you!
Don't forget to follow Mama Moments on social for all the latest updates, offers and news.
I hope you all have a lovely Christmas and a happy wholesome new year when it comes.
Mind yourself mama,
Love,
Sarah x